Animal Crossing Mobile Direct live stream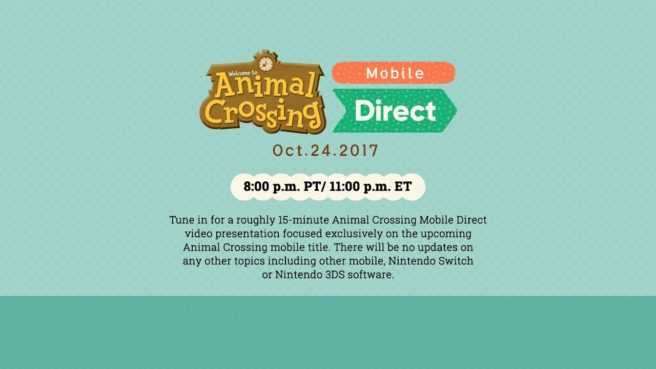 Today's Animal Crossing Mobile Direct will beginning not too far from now. Nintendo's presentation is set to begin at 8 PM PT / 11 PM PT / 4 AM in the UK / 5 AM in Europe. It should last about 15 minutes.
As we know, only the Animal Crossing game for mobile game will be covered here. We won't be seeing anything about Switch or 3DS.
You can watch the presentation as it happens below.
Leave a Reply