Animal Crossing: New Horizons devs – no cloud saves to prevent cheating, different from time-traveling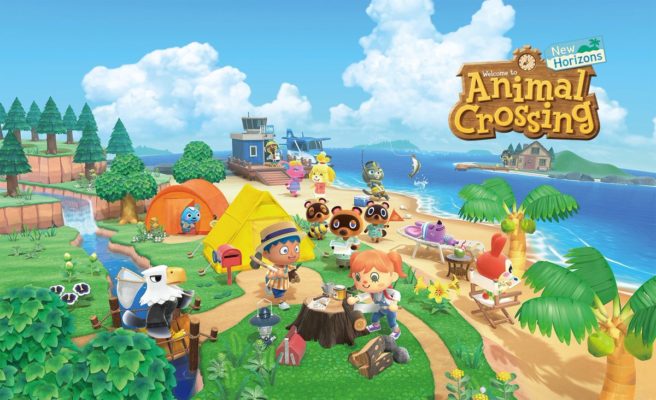 Most Switch games make use of cloud saves through Nintendo Switch Online. Animal Crossing: New Horizons, however, isn't one of those.
Speaking with IGN, director Aya Kyogoku and producer Hisashi Nogami explained that the lack of compatibility is in place to preventing cheating. Nogami noted how Animal Crossing: New Horizons is an online game, and cheating is a concern with such titles. Kyogoku, meanwhile, also said that the in-game economy could be abused if cloud saves were enabled.
While players could technically cheat in Animal Crossing: New Horizons through time-traveling, Nintendo feels that it's not the same as manipulating save data. Nogami pointed out how the team determined cloud saves could potentially let users cheat by multiplying or increasing the number of an item.
Kyogoku chimed in with the following:
"It messes with the economy of Animal Crossing by getting the items or bells as much as they want. Trying to acquire items or money is something we do in real life too, and we also want the users to understand that there is hard work involved with doing these types of things just like real life. By putting in hard work, I think it creates value and love for that specific item you were able to gain. And at the same time, by creating an environment like that, fans who do put in the hard work, we wanted to make sure their hard work does not go in vain and we are able to support those players who put in that time and effort."
As for time-traveling, Kyogoku believes the developers "were able to create a game where users will be able to play and enjoy the game without having to change the system time clock." Nintendo wants players "to share that experience with your friends and family, and enhance that communication that you have with them in real life as well." Animal Crossing: New Horizons lets you play in the northern or southern hemisphere, has a DIY system to craft tools after shops are closed, and holidays are now locked to free DLC updates.
As previously noted, Animal Crossing: New Horizons will allow players to recover save data if their Switch system breaks or is lost. Transferring data will also be possible. Nogami stated that "this has nothing to do with cheating." "Switch hardware and Switch's systems have restrictions when transferring special data like Animal Crossing data because it's a little bit complex. In order to address those concerns, we are trying to create a transfer system that's special to Animal Crossing," he said.
Leave a Reply