Animal Crossing: New Leaf devs talk about the new update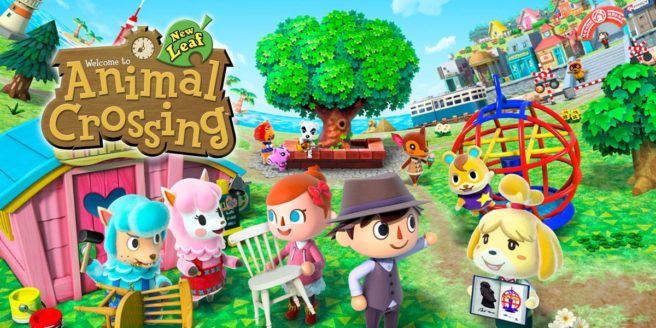 Nintendo UK added a new interview to its website today centered around the new Animal Crossing: New Leaf update. General producer Katsuya Eguchi and Animal Crossing series producer Hisashi Nogami spoke about various topics, including why camper vans were chosen. You can read up on Eguchi and Nogami's various comments below.
On their favorite new feature…
Hisashi Nogami: To be able to call in an animal that you would like, by using an amiibo. That's my favourite. Animal Crossing is a game where you can't control who comes to your town, but with this new feature you can use an amiibo card to call in a particular character. You can have the amiibo make something happen in game, and this is the kind of experience I would definitely want people to try.
Katsuya Eguchi: So it may not be the main element, but there are minigames, including Animal Crossing Puzzle League. In the past there was a panel puzzle game known as Puzzle League, and now you can play it with Animal Crossing characters. When Puzzle League was first released I played it a lot – we played together! So we brought this to Animal Crossing and thought it was a great match. Puzzle League is a really well made action puzzle game. I think a lot of people haven't had the chance to play it, so we definitely want them to try it out.
HN: So you can forget about the village and immerse yourself in minigames!
On other noteworthy features…
HN: There are some characters who did not appear in Animal Crossing: New Leaf, but they've appeared in past games in the series. Using the new Animal Crossing amiibo cards, you can once again meet those characters that you had a really deep relationship with in previous games.
On going with camper vans…
HN: Well, there is an element of our personal admiration, but you know, each of the animals live in a house, and all the furniture comes with the character. It's not just the character coming alone, but they come with a room. We wanted to express that the character and the room come together, so that's why we came up with the campers.
On their favorite collaborations with other series…
HN: Splatoon. (laughs) Sorry, but I have to say Splatoon!
HN: They're really appealing, so I can't pick one. (laughs) For Animal Crossing fans and the Sanrio fans, I think this collaboration is really good.
Leave a Reply