Aonuma says Zelda Wii U's visuals were inspired by Japanese animation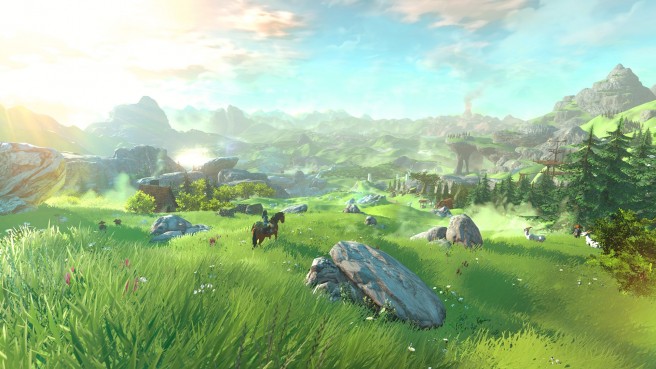 The last Zelda game, Skyward Sword, featured visuals inspired by impressionistic paintings. The new Zelda game for Wii U also takes inspiration from another source.
Producer Eiji Aonuma told Famitsu in an interview earlier this month:
"Everyone has been imitating this (snaps fingers) (laughs). I was told by many people that it was 'beautiful.' I thought about various ways to make the graphical style fit the vast new Zelda world; imitating the real world attached an important feeling of realism, and making it look different to the past [Zelda titles], this was done by drawing inspiration from Japanese animations."
We'll next be seeing Zelda Wii U at next year's E3. The game itself is expected to launch sometime in 2015.
Leave a Reply