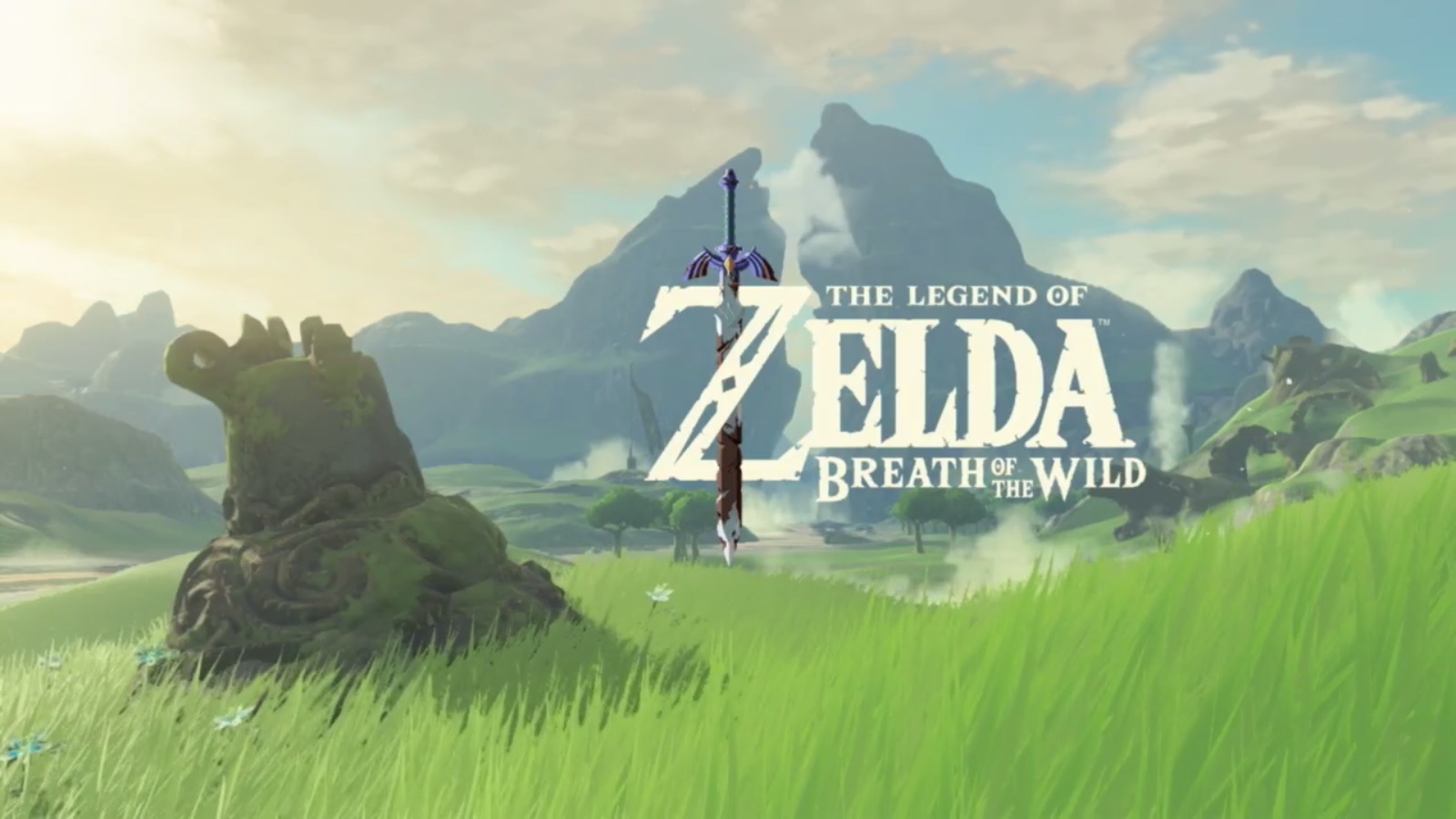 The new Zelda game for Wii U and NX has finally received an actual name. During today's Treehouse stream festivities, Nintendo revealed that the title will now go by "The Legend of Zelda: Breath of the Wild".
Here's the first trailer showing quite a bit of gameplay: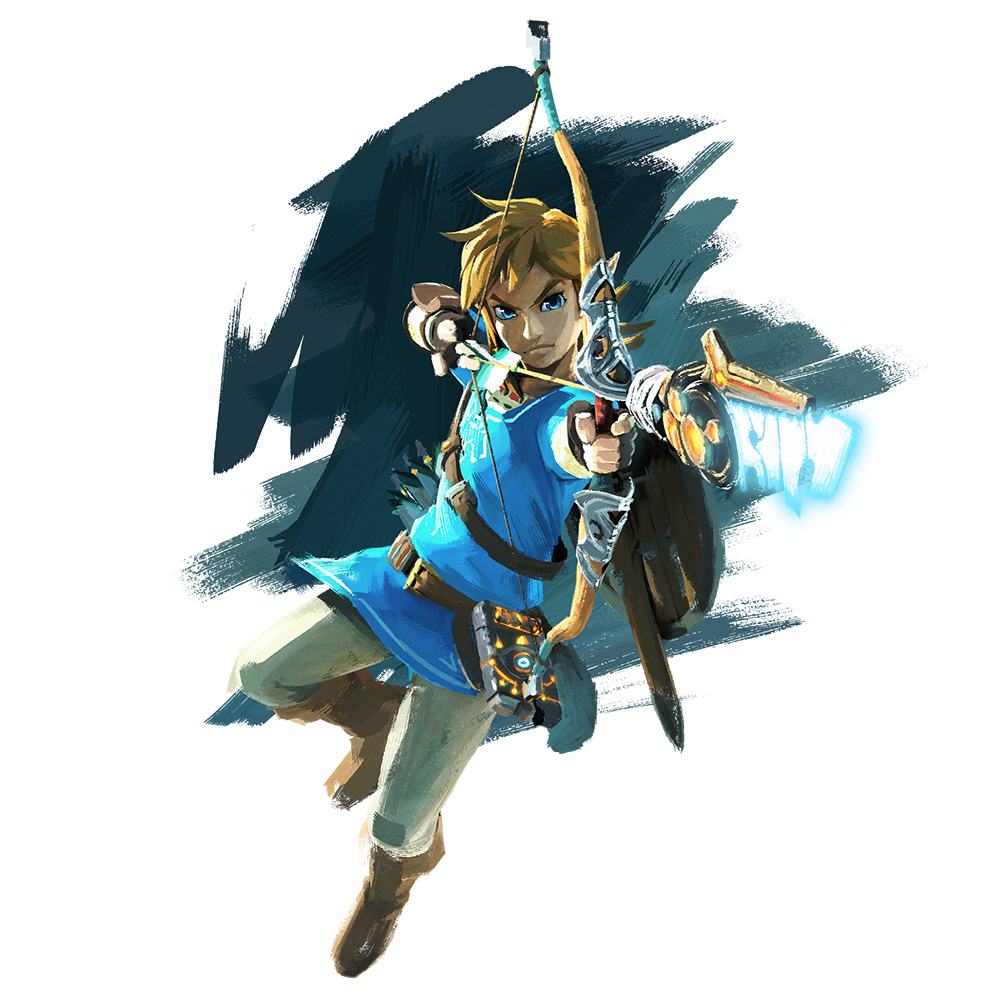 Yesterday, we reported that Nintendo would show up twice during Gamespot's E3 live coverage – in their schedule, it said that they were going to show off a "new Nintendo game". Well, it turns out that this new Nintendo game is indeed the new Legend of Zelda for Wii U, and now a newly announced game.
The schedule now lists "The Legend of Zelda Wii U Part One" for Tuesday; Wednesday still has "new Nintendo game" as of right now, but it's a pretty safe bet that this will be part two of Zelda.
Source

Update: Bumped to the top. Nintendo has now posted the art officially on Facebook, which is now in higher resolution and with some extra detail: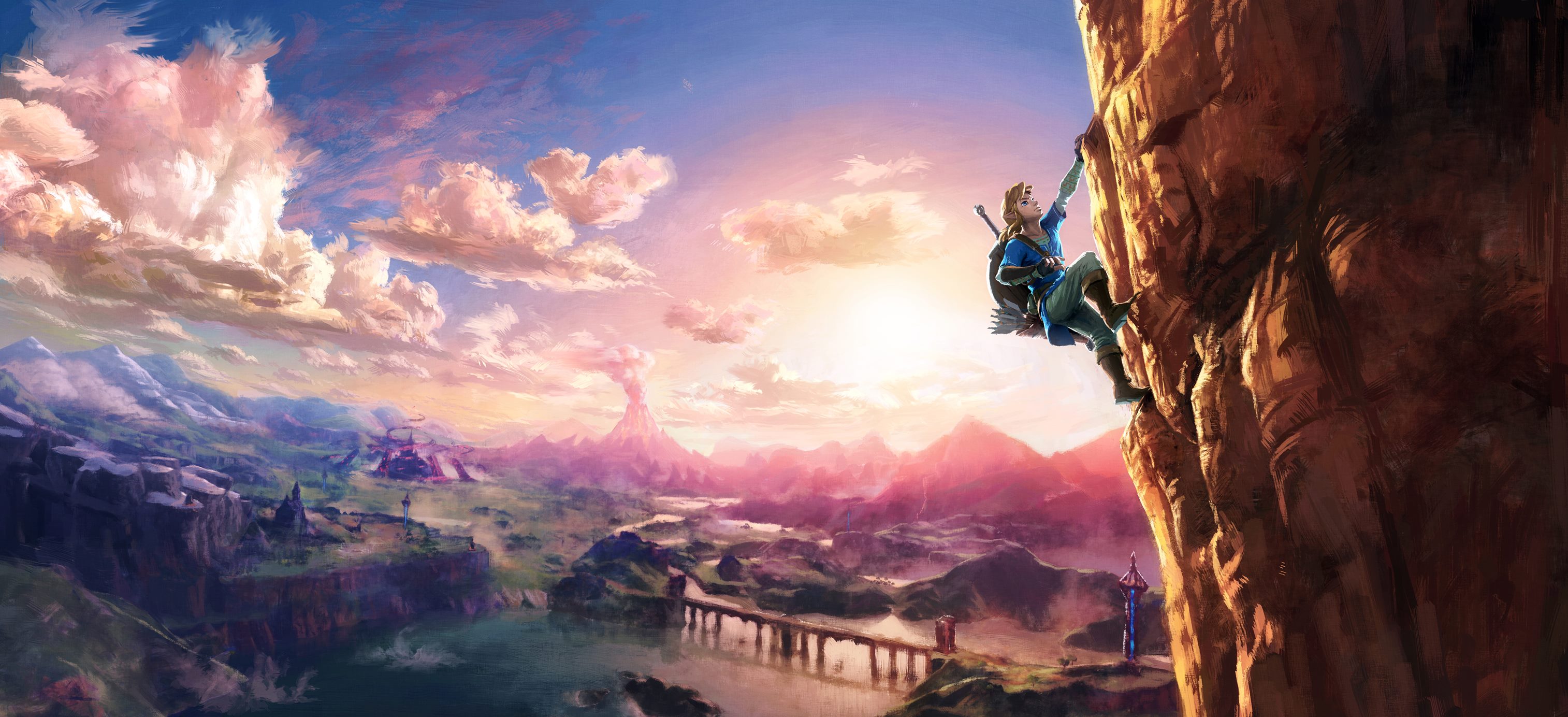 ---
A new piece of artwork from the upcoming Zelda game has been spotted on Amazon. The shot shows Link holding onto a rock formation with some pretty scenery in the background.
Expect to hear a whole bunch about the new Zelda title during Nintendo's Treehouse stream on Tuesday.
Thanks to Phish for the tip.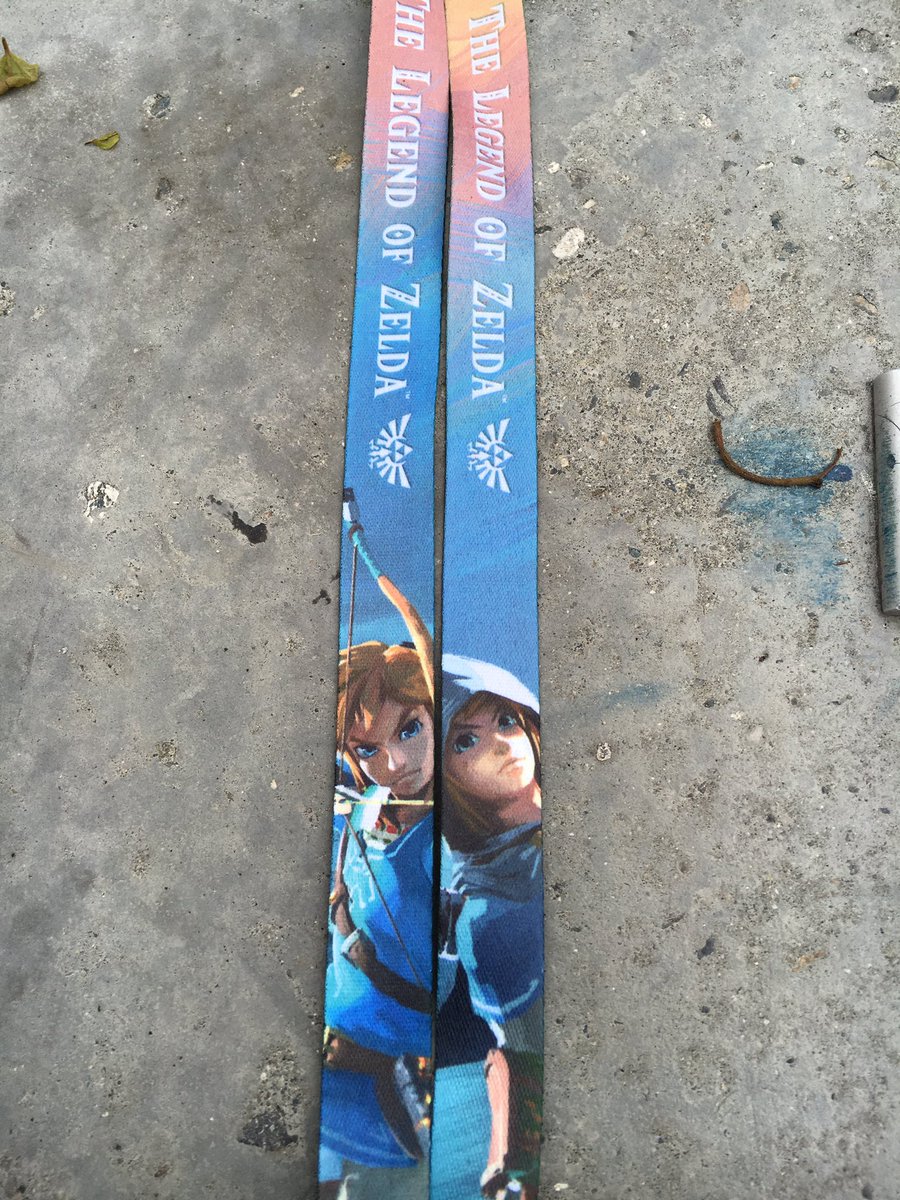 The E3 2016 badge lanyard features none other than Zelda. One side includes art from the upcoming Wii U / NX game while the other has Link from previous entries. We have a look at the full lanyard in this post – see above and below.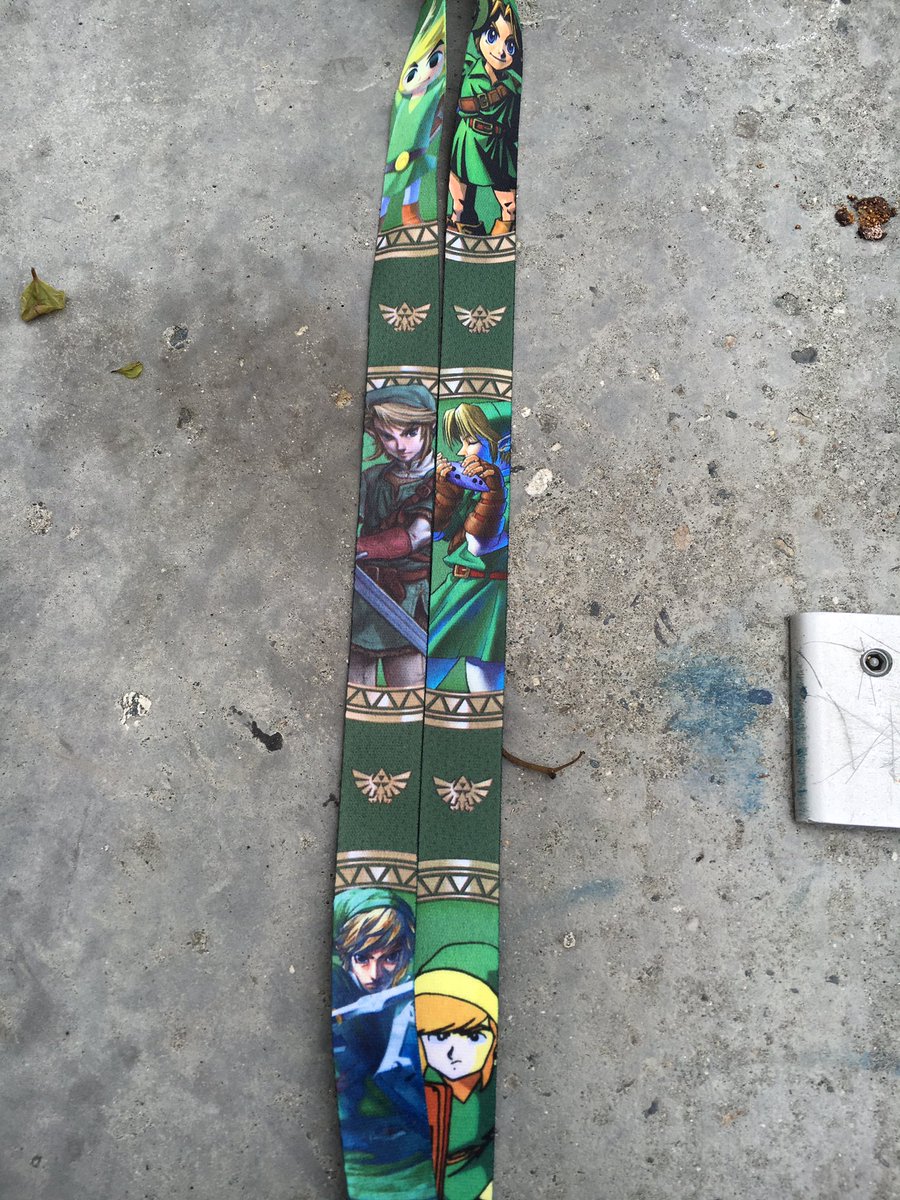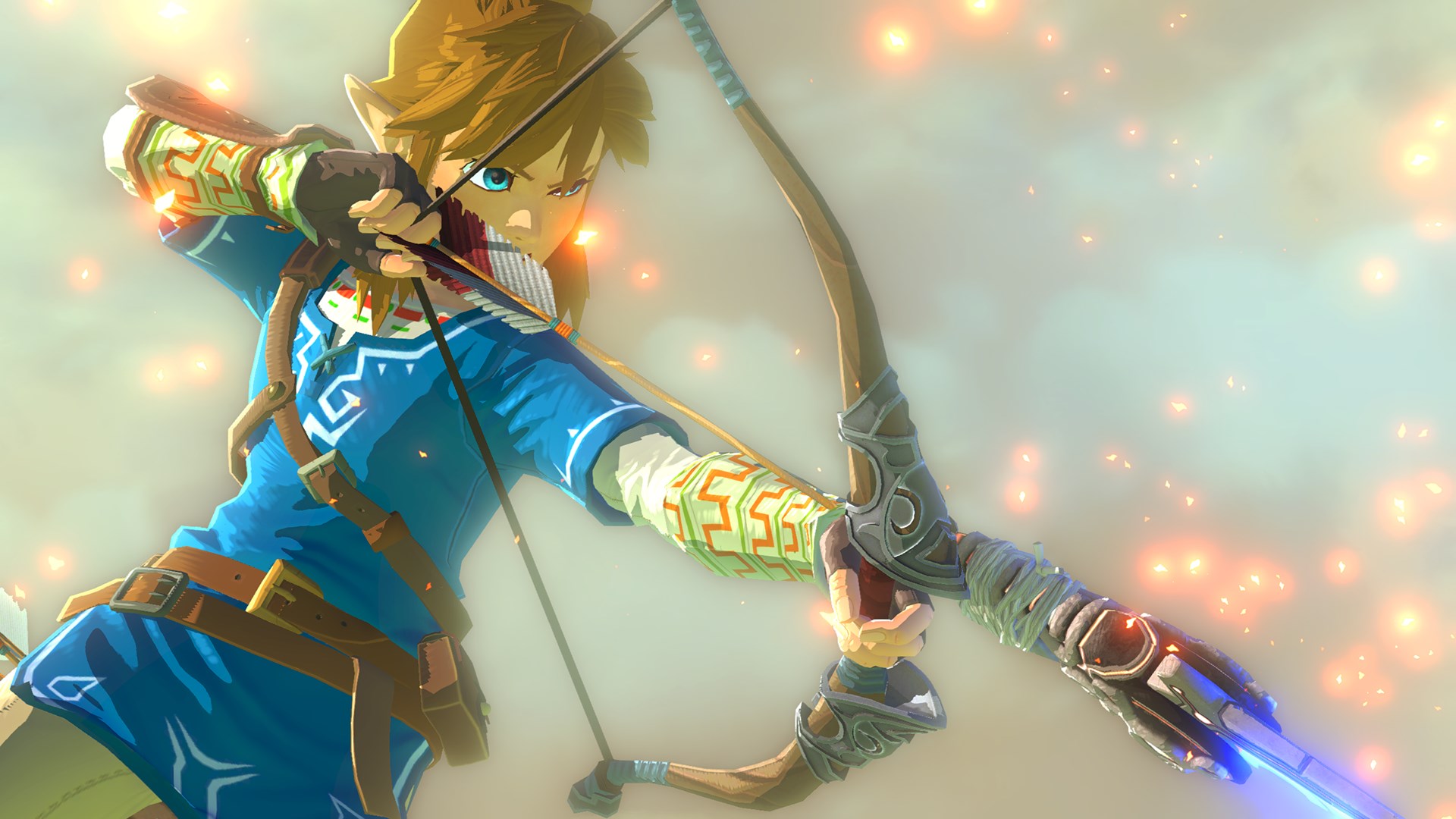 Update: We now have confirmation on this (thanks immewnity). The email sent out to press does make mention of the "two extended demos" that will let them "step into the wilds of Hyrule and explore some of the grasslands, forests and mountains that they've been given mere glimpses of to date." Media are recommended to set aside 1-1.5 hours.
---
Zelda Wii U will be the one and only game playable from Nintendo at E3 2016 next month. Outlet finder.com.au now claims to have some information about its appearance.
The site notes, "Nintendo is informing media that there will be two extended demos of the Wii U version to play at the booth and are being asked to set aside 90 minutes to make the most of the gameplay." I've not heard about this personally, though that doesn't mean that the report from finder.com.au is inaccurate. We'll go ahead and mark this one as a rumor to be on the safe side.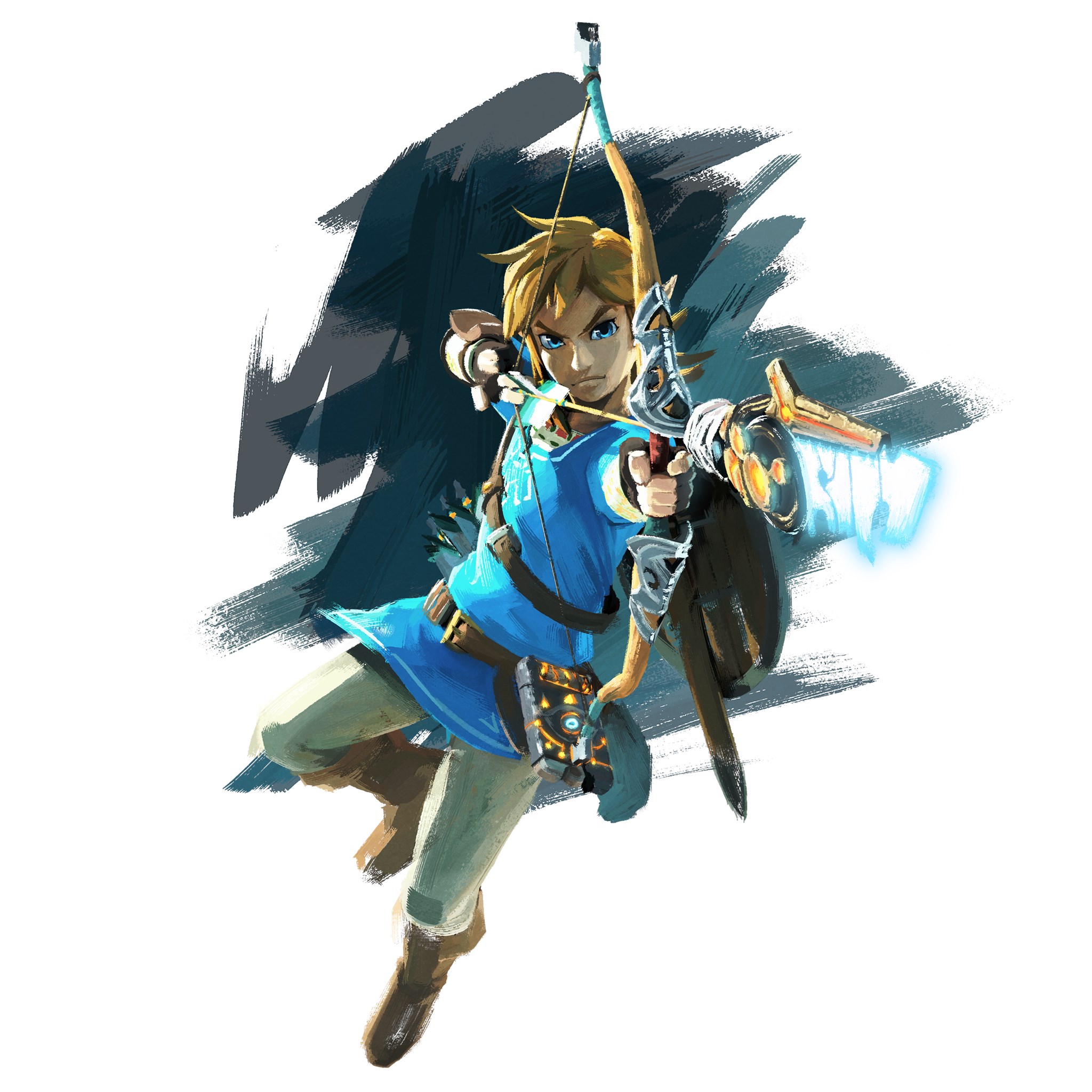 Between June 14 and June 19, 500 fans will be given the opportunity to play the new Zelda game on Wii U at Nintendo NY. Those who are interested will need to be involved with Super-Fan Signup Day on June 11. The first 500 eligible people in line when Nintendo NY opens at 9 AM ET will receive a wristband that they can exchange for a ticket, guaranteeing them a spot to play the game during selected times June 14 – June 19.
Fans will be invited to watch gameplay from the new Zelda title on June 14 at 12 PM ET, which will be live-streamed from Nintendo's E3 booth. At 3 PM ET, the first of 500 participants will begin sampling the game for the first time.
On top of that, between June 15 and June 19, Nintendo experts will be on hand to provide guided game-play demonstrations on the big screen. The company says that some fans may have the chance to participate in guided demonstrations. The Legend of Zelda trivia will be hosted as well for a chance for fans to win fun prizes.
Head past the break for the full rundown on Nintendo NY's Zelda plans.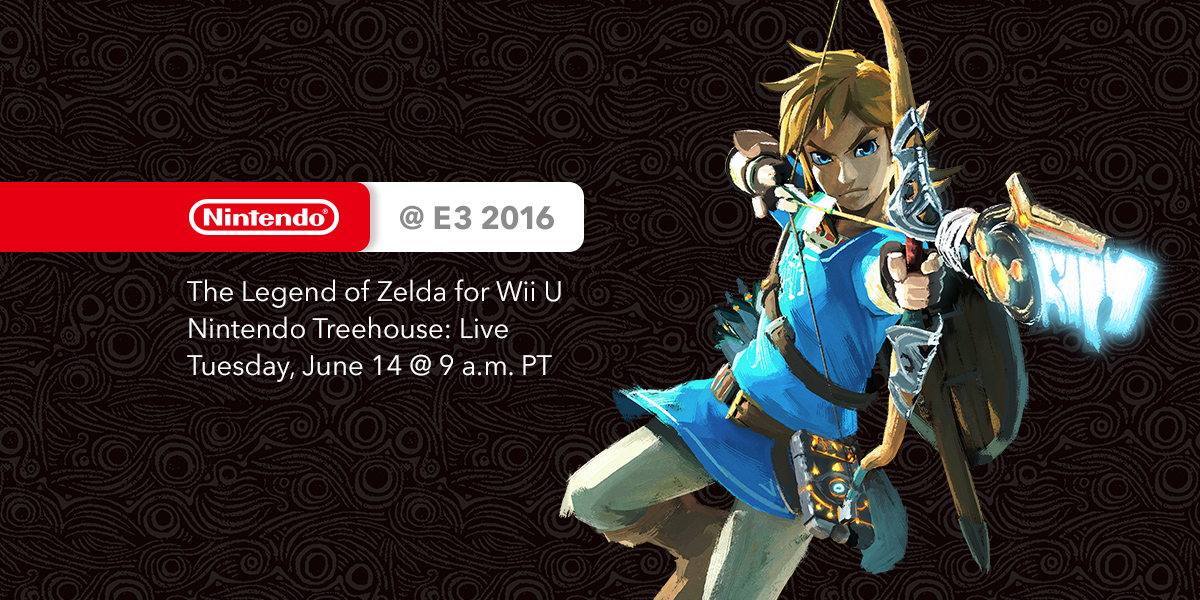 Nintendo has revealed new details about its plans for E3 2016. As previously mentioned, the upcoming Zelda game for Wii U (also coming to NX) will be featured.
Nintendo of America president Reggie Fils-Aime will introduce Nintendo Treehouse: Live on June 14 at 12 PM ET / 9 AM PT. This will be followed by "a day of live-streamed gameplay of The Legend of Zelda." Nintendo says it'll "be the world's first in-depth look at the game, which will also include commentaries by Nintendo developers."
Fans can watch the stream on Nintendo's YouTube and Twitch channels as well as http://e3.nintendo.com. You can expect "game coverage, behind-the-scenes info and plenty of fun."
Nintendo is hosting a competition so that one fan and a companion can play the new Zelda game on the show floor. Starting today and lasting through May 10, a Twitter sweepstakes is being hosted for a chance to win a trip to the expo. You can enter simply by tweeting @NintendoAmerica a note about what The Legend of Zelda series means to you while using the hashtags #MyZeldaLegend and #NintendoSweepstake. Visit this page for more information.
Catch today's full announcement below.
Update (4/29): Bumped to the top. Nintendo has updated the press site, which now simply shows "2017" instead of "March 2017".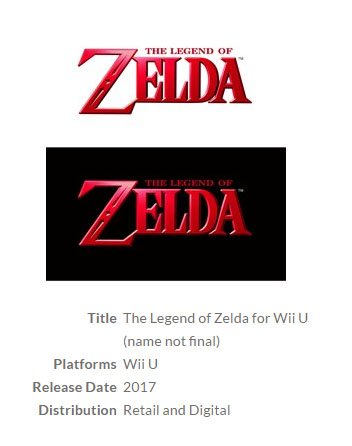 ---
Original (4/27): Nintendo made several announcements earlier today, including the news about the new Zelda game being delayed to 2017. However, the company didn't say when the title will be launching specifically.
If Nintendo's press site is anything to go by, we'll be seeing the new Zelda next March. Since the NX version is launching simultaneously, that version would arrive at the same time. It'd definitely make sense to have Zelda out for NX's launch – I feel like that's the big point behind this latest delay.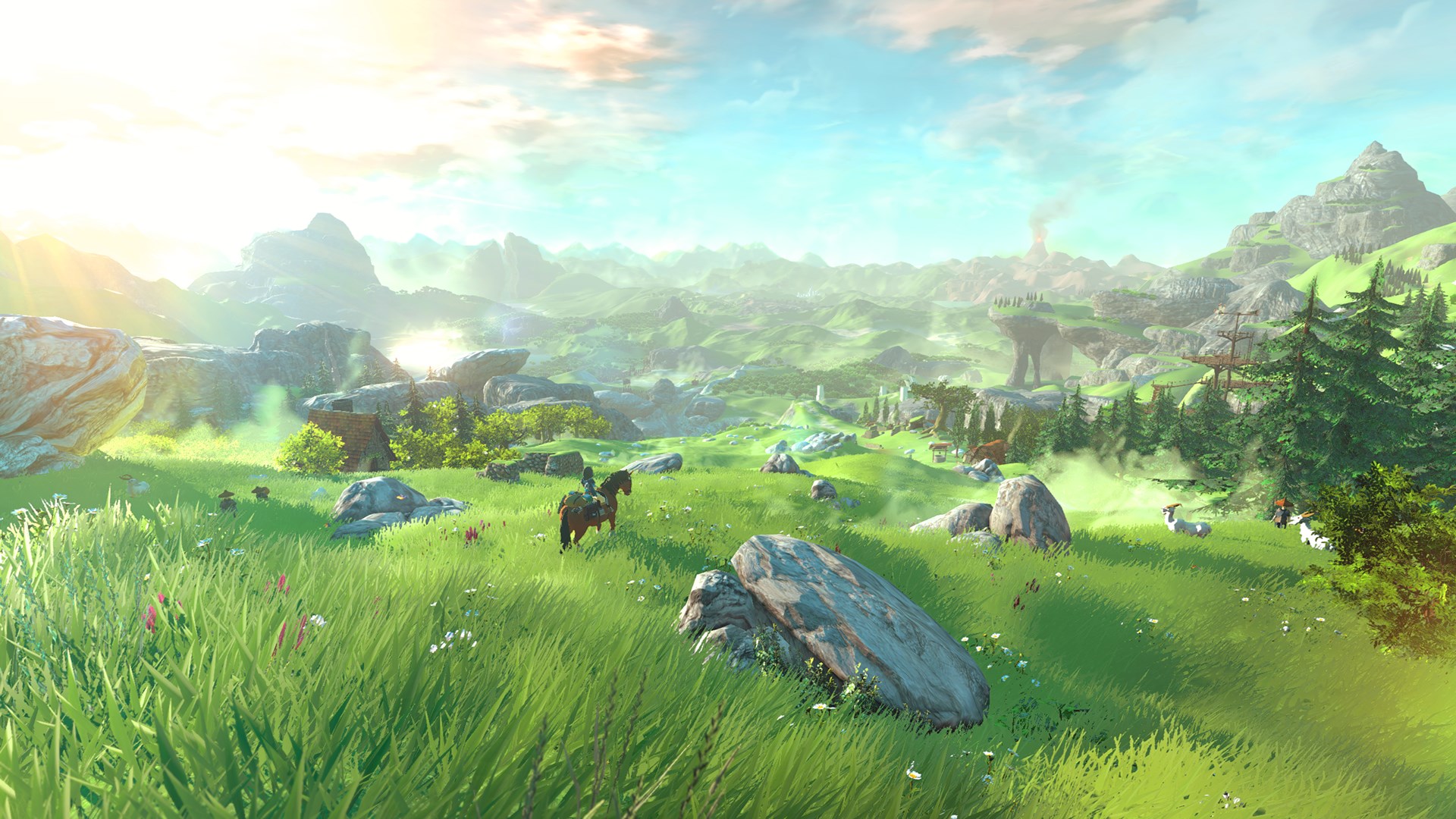 NX will not be featured at E3 2016 next month, according to the Wall Street Journal's Takashi Mochizuki. He further reports that Nintendo will focus on Zelda at the expo.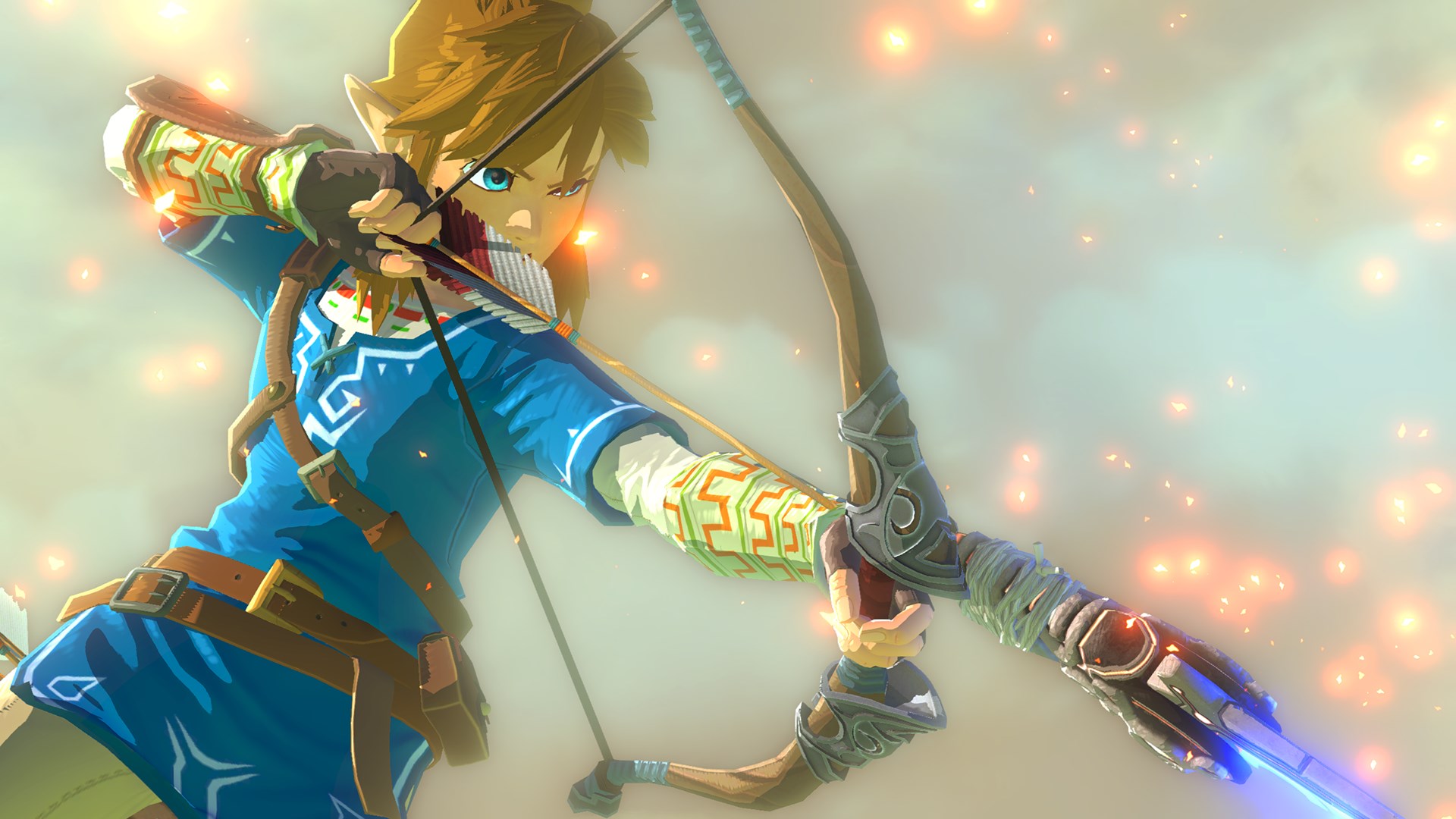 Nintendo has just made a significant announcement regarding the upcoming Zelda game for Wii U.
First, the title is no longer slated for release this year, and is now expected in 2017. It's confirmed for NX as well in addition to Wii U. The new entry in the Zelda series will launch simultaneously on both platforms.
Nintendo said it will use the extra time to improve the quality of the project.