Aonuma talks the scale of Zelda Wii U, thinks of Kyoto as his base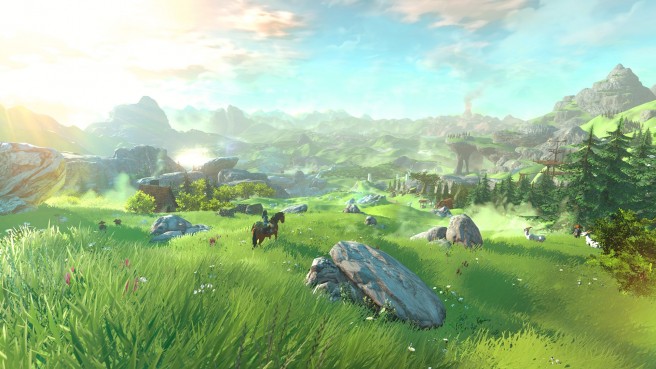 As part of an interview with Zelda producer Eiji Aonuma, MMGN asked how big of an open world we can expect in the new Wii U game. Aonuma responded by saying that he uses Kyoto as his base.
Check out the conversation between the two below:
MMGN: This is the first truly open world in a Zelda game — you showed how Zelda has progressed since the NES in terms of map layout and movement — so in the biggest world yet, how "big" can we expect?

Mr. Aonuma: In terms of the scale of the new Zelda world on Wii U, I always think of Kyoto as my base.

Do you know Kyoto?

Ummm…a little [laughs]
MMGN also asked how the team plans to reward players for exploring the world of Zelda Wii U. Aonuma's response was interesting, with him noting that it comes down to gaining "acquired experience" that helps you progress further and better reach your goals.
I guess the reward for exploring the world will be the acquired experience.

You always need to make a plan when you're travelling, even in real life you need to decide if you're going to drive or take the train, and the decisions you make impact your experience. You could start walking and realise you can't get to a place by walking so you regret it and learn something, like realising there's an obstacle that has to be overcome in a different way.

In the Zelda world, in the process of overcoming that obstacle, you'll definitely acquire new experiences and sometimes new abilities. In the process of planning and executing to get to your goal, you'll become more familiar with the terrain and you'll acquire new abilities and new knowledge that will help you progress even further in the game, just like in real life.

I don't want people to get hung up on the way Link looks because ultimately Link represents the player in the game. He's a vehicle.
Leave a Reply