ARK: Ultimate Survival Edition update out now (version 2.0.7), patch notes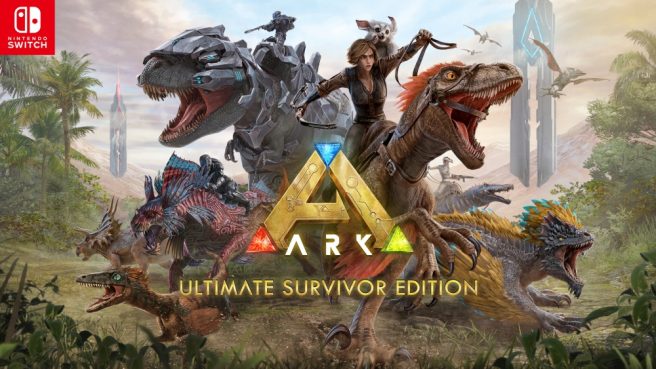 It's time for another ARK: Ultimate Survival Edition update, as version 2.0.7 has been released.
One of the major highlights is support for the upcoming Extinction DLC. There are also a new round of changes, fixes, and more.
The full patch notes for the ARK: Ultimate Survival Edition version 2.0.7 update are as follows:

Added support for upcoming Extinction DLC
Carcharodontosaurus can now be found roaming The Island, Ragnarok & Extinction
Radial Structure limit increased by 15%
Added support for Simplified Chinese, Traditional Chinese, and Korean languages
Fix for launching Non-Dedicated Sessions with DLC maps
Improvements to Supply Drop accessibility
Palm Tree bridges in Ragnarok are now usable
Fixed Wyvern overspawning on Ragnarok
Fix for Kaprosuchus doing massive damage when attacking players
Fixed camera position becoming offset while flying tames
Restored audio to Spray Painter
Fixed Tek Dedicated Storage to visualize inventory numbers
Fixed Jetpack visuals in low frame rate situations
Fixed Holograms in Overseer Arena on The Island
Fixed Spawn Regions not showing on Create New Survivor screen
Fixed invisible buttons in painting menu
Fixed Explorer Note chests to open when discovered while mounted on a tame
Fix for items in the midst of crafting when exiting and re-entering Single Player
Disabled UI on Radio as this item is cosmetic-only on Switch
Painting your Survivor or Tame in Multiplayer now saves properly
Fixed Ban functionality in Admin Manager on Unofficial Servers
Disabled access to Engine & Console Command UI for all non-admins in Multiplayer
Fix for very small inventory numbers when playing in Russian, Japanese, Chinese or Korean
Wooden Billboard is now appropriately named "Wooden Billboard"
All players on Switch can download the ARK: Ultimate Survival Edition version 2.0.7 update now.
Leave a Reply