Astral Chain director talks about his distress while developing the game and how Hideki Kamiya helped him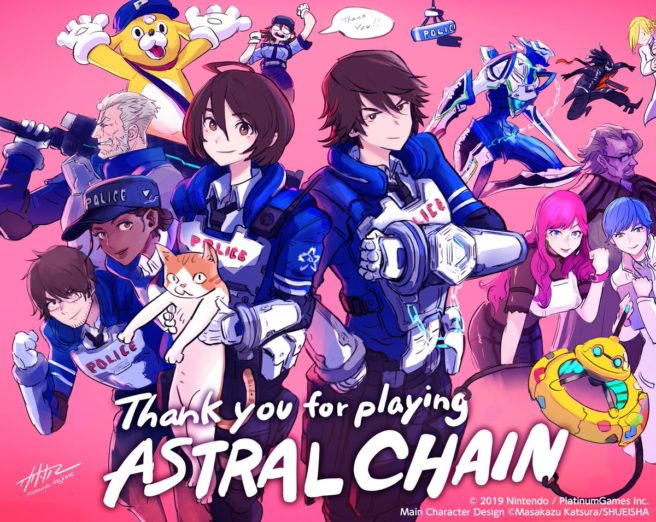 Takahisa Taura was given his first shot at directing a game with Astral Chain. He had worked as a designer for a full decade prior, but that wasn't enough to offset a bit of the uneasiness he felt.
Taura spoke about the distress he experienced while developing Astral Chain in a previous issue of Famitsu, which also featured supervisor Hideki Kamiya from PlatinumGames and Yoko Taro from Square Enix. It was Kamiya who ended up guiding him through while the team was "trying to nail down the action mechanics."
Here's our full translation of the interview excerpt:
Did you have any fear or worry that you wouldn't get another chance on something if [Astral Chain] didn't sell well?

Taura: Yes, a little. For example, during development when something didn't turn out to my absolute liking, I really started to panic. Kamiya really gave me his shoulder to lean on when that happened, but I don't think I've ever felt a sense of distress like that before.

Taro: When was that?

Taura: That was when we were trying to nail down the action mechanics. Kamiya gathered all the things we had tried and tossed out or forgot about, and piece by piece it turned into something really great.
Astral Chain made it to Switch in August 2019. The game has managed to sell over one million copies worldwide.
Leave a Reply