Atelier Ryza 1/6 scale pre-painted figure releasing November 2022, pre-orders open, photos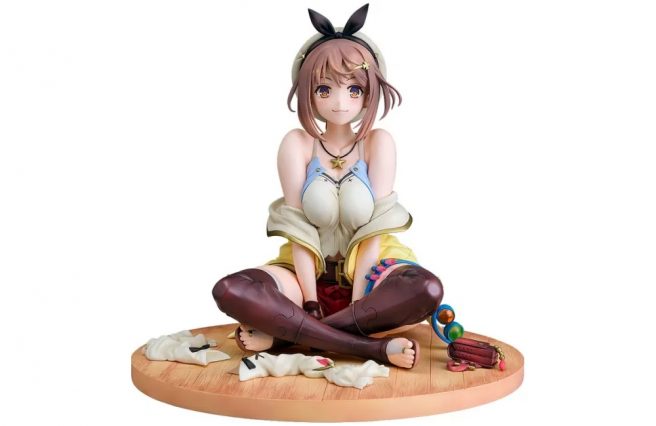 A new Atelier Ryza: Ever Darkness & the Secret Hideout 1/6 scale pre-Painted figure is in production from Phat Company. As you'd expect, it's designed entirely around Reisalin Stout.
Here's some additional information from the product listing:
From "Atelier Ryza: Ever Darkness & the Secret Hideout" comes a 1/6th scale figure of the protagonist Ryza! Ryza has been recreated in a relaxed pose sitting cross-legged with her equipment taken off and her jacket at her arms.

The figure features Ryza with a somewhat proud expression and stylish pose, with the fine details and textures of her outfit carefully preserved in figure form. Her jacket is also removable, allowing you to recreate her "Summer Adventure!" costume from the game!
We have a few photos showing off the Atelier Ryza figure below.
Play-Asia is taking pre-orders here. Note that you'll need to get a reservation in by October 7, 2021. It's a long way off, as shipments won't be going out until November 2022.
This isn't the only upcoming figure for Atelier Ryza. Last week, we reported on the Reisalin Stout figma from Max Factory. It's also many months away as it is currently scheduled for July 2022. More information, including details regarding pre-orders, can be found here.
Leave a Reply