Atelier Ryza 3 update out now (version 1.1.0), patch notes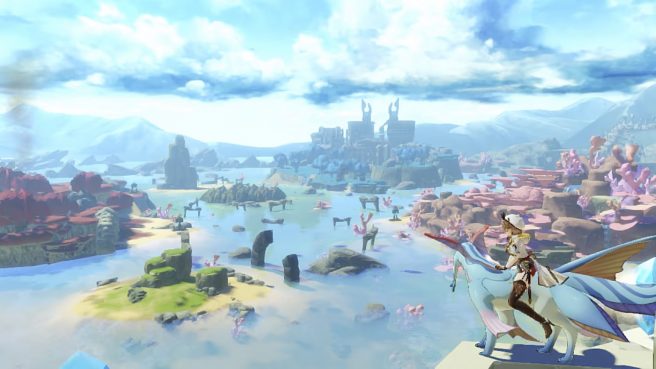 Koei Tecmo and GUst have issued a new version 1.1.0 update for Atelier Ryza 3: Alchemist of the End & the Secret Key.
A couple of additions are included – specifically some extras for Photo Mode and the Weasel Roast, Lamb Roast, & Devil Roast. Several fixes have been implemented as well.
The full patch notes for the Atelier Ryza 3 version 1.1.0 update are as follows:

Special Photo Mode

New frames and motions will be added to Photo Mode.

Weasel Roast, Lamb Roast, & Devil Roast

The ancient artifacts Lamb Roast, which measures how much damage can be dealt in five turns of battle, Weasel Roast, allows players to battle and defeat monsters under set conditions, and Devil Roast, which allows players to change the opponent of Lamb Roast or Weasel Roast into any monster they wish, will be added to the game. Lamb Roast will provide rewards based on total damage, the maximum number of chains, and maximum damage from a single attack, while Weasel Roast will provide rewards if the opponent can be defeated within five turns.

Fixed an issue in which certain quests to deliver equipment, items, or gathering tools did not count as completed when the tool or equipment was unequipped before being delivered.
Fixed an issue in the "The Recipe Sleeps at the Old Fairystone Silo" quest that made it impossible to access the door after a battle.
Fixed an issue where it was impossible to climb some waterfalls with the Water Beast in the Cleria region.
Fixed display issues.
Other minor adjustments and bug fixes.
All players on Switch can download the new version 1.1.0 update for Atelier Ryza 3 now.
Leave a Reply