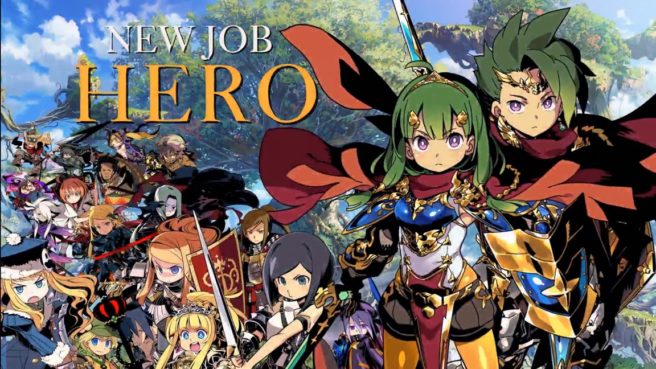 As promised, Atlus has finally unveiled the next and final entry in the Etrian Odyssey series – at least on 3DS. Etrian Odyssey X launches in Japan this August.
Here's the debut trailer:
And some details:
– Culmination of the series from its start on the DS to now
– Popular classes from the games will be gathered in this one
– New "Hero" class
– Can make a dream party with a total of 19 classes
– Popular mechanics from the games will be gathered as well, including sub-classes, character creation, difficulty selection, and "Force Boost / Force Break"
– Completely new game
– More voluminous than previous titles
– Numerous labyrinths in the new setting that is the distant island of Lemuria
– First-print copy DLC for the game titled the "New Adventurer Illustration Pack"
– DLC will have unique class illustrations from illustrators:
Shigatake Illustration: Farmer
Takahata Yuki (FLIPPFLOPs) Illustration: Gunner
Shirow Miwa Illustration: Nightseeker
Mota Illustration: Medic
Shigenori Soejima Illustration: Project Re Fantasy (Special Collaboration)
Etrian Odyssey X is coming to Japan on August 2.
Leave a Reply