ATONE: Heart of the Elder Tree announced for Switch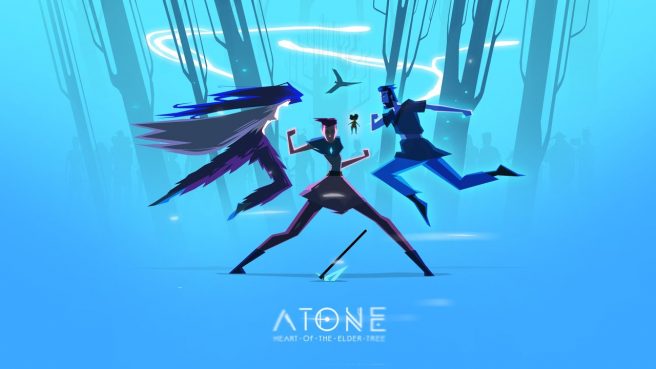 Publisher Untold Tales and developer Wildboy Studios have announced that their latest game, ATONE: Heart of the Elder Tree, will be coming to Switch. The title is set to release in early 2023.
ATONE: Heart of the Elder Tree is a hand-drawn adventure game that draws inspiration from Norse mythology. The game has a heavy narrative focus but also dabbles in puzzle-solving and features a unique rhythm game-based combat system.
For more information, here is an official overview of the title:
The Story of a Norse Heroine
The gods have abandoned this realm and left the mortals behind to deal with the fallout. With Odin's chosen guardians gone, the sacred Elder Tree, which they swore to protect, is exposed to abuse and manipulation. Now, the only remnants of hope reside in Estra, the daughter of mankind's last great leader.

Puzzles with Consequences
Along the journey, Estra will need to solve incrementally challenging puzzles. But brute force will get you nowhere. Not every puzzle allows for multiple mistakes and failure is certainly an option, causing the answers you seek may be lost if you make the wrong decision.

Combat with a Beat
Violence isn't always necessary, but, when push comes to shove, ATONE's combat is a delicate dance of sword and axe. Combat is grounded in the rhythm game genre and inspired by the mechanics of titles like Guitar Hero and Dance Dance Revolution. Music is a crucial component, with each fight receiving its very own song. For those born with the natural rhythm skills of a forest troll, combat is entirely skippable.

Music at the Heart
Composed by Australian artist Luminist, the soundtrack at the heart of ATONE is a synth-heavy score mixed with digitally corrupted sounds of period-specific instruments.
You can watch the official Switch announcement trailer for ATONE: Heart of the Elder Tree below.
ATONE: Heart of the Elder Tree will release digitally on Switch via the eShop.
Source: Untold Tales PR
Leave a Reply