Azure Striker Gunvolt 2's DLC targeted for January in the west, demo incoming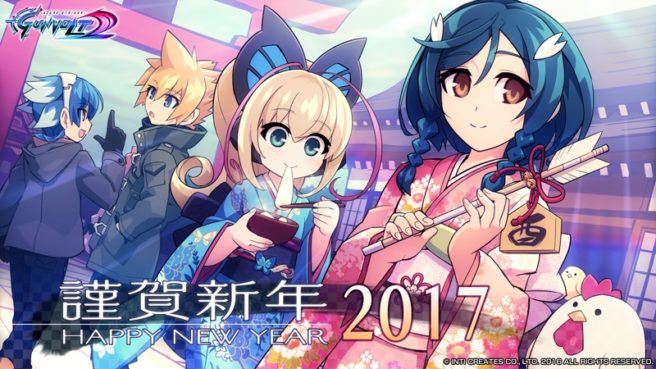 Azure Striker Gunvolt 2 received DLC in Japan this week. It's planned for North America and Europe as well. In a blog post, Inti Creates said it's targeting January for Azure Striker Gunvolt 2's DLC.
A demo was also supposed to go live in North America on Thursday, but it wasn't mentioned in the official Nintendo Download announcement. I'm also not seeing anything on the eShop itself, so there must have been some sort of miscommunication. In any case, Azure Striker Gunvolt's 2 demo should be out sometime in January.
Lastly, the Azure Striker Gunvolt New Year's wallpaper pictured above can be downloaded here.
Leave a Reply