Azure Striker Gunvolt update 1.2 to take advantage of New 3DS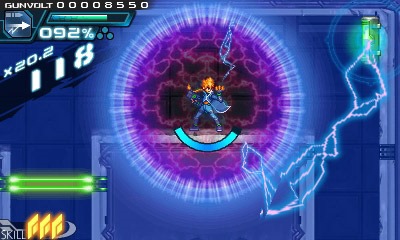 During a fan event in Japan yesterday, Inti Creates revealed that a new Azure Striker Gunvolt update is in the works.
Version 1.2 will do a few things. First, New 3DS owners will be able to change weapons on the fly with the ZL/ZR buttons, and system owners will experience faster loading times. Three new songs will be added as well including Lumen's new song "Sakura Efflorescence".
Azure Striker Gunvolt's 1.2 update will release on March 11 in Japan – and possibly North America as well.
Leave a Reply