B Dasher from Mario Kart DS coming to Mario Kart 8 via first DLC pack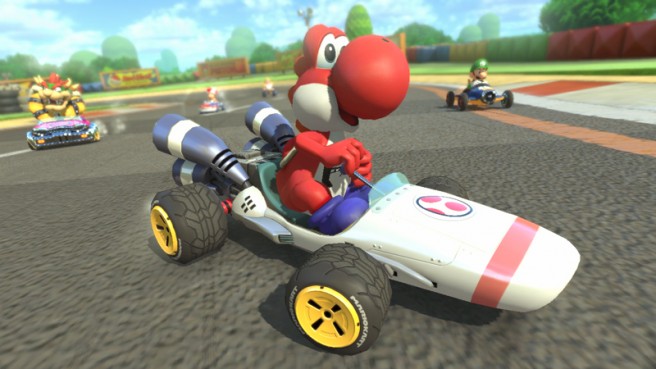 Some new details have emerged regarding Mario Kart 8's first DLC pack, which is set to release in November. The pack includes 4 extra vehicles that can be used and we now know what one of those vehicles will be – Mario Kart DS's B Dasher. Here's the release from Miiverse:
Mario Kart DS's popular vehicle, "B Dasher" will be available on DLC Pack 1. 4 vehicles will be included in the DLC Pack 1, and "B Dasher" will be one of them. "B Dasher" is a top speed oriented vehicle for circuit. Have fun!
Leave a Reply