Bandai Namco to reveal new Pokken Tournament arcade fighter on December 1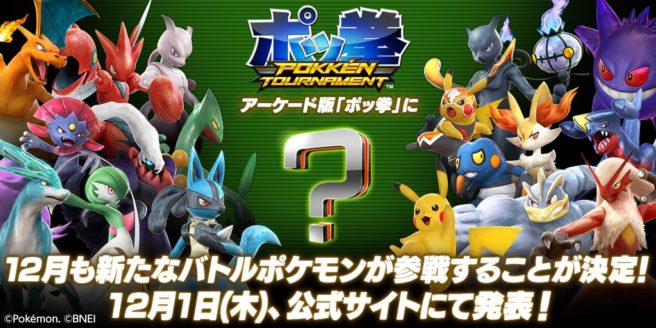 Bandai Namco is set to unveil another new fighter in the arcade version of Pokken Tournament in just a few days. Today, the company has confirmed that a new roster addition will be announced on December 1 – this coming Thursday.
Scizor was added to Pokken Tournament arcade in October. Last month, Bandai Namco followed that up by bringing in Croagunk, which was somewhat unexpected. Since Darkrai was introduced during the summer, Empoleon is the only remaining character found in patch files for the Wii U version that has not been unveiled – so perhaps this Pokemon could be the new addition.
Bandai Namco has recently been showing new Pokken Tournament fighters during Niconico streams, but we haven't heard anything about a broadcast thus far. Regardless, look for news later this week.
Leave a Reply