Bat Boy release date set for May, new trailer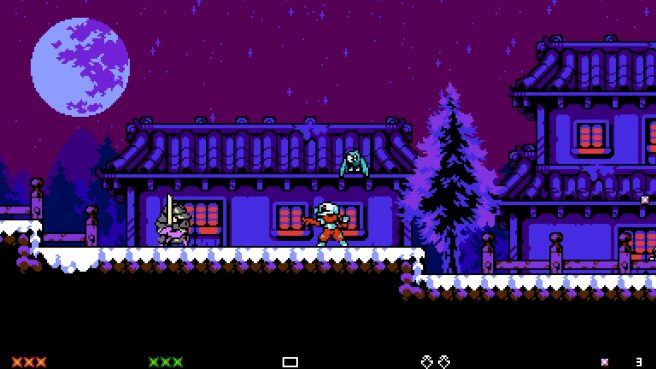 Bat Boy, the 8-bit platformer from X Plus and Sonzai Games, has just been given a release date. The two sides have confirmed it's heading to Switch on May 25, 2023.
We originally reported on Bat Boy in 2021. The project was initially planned for 2022.
Everything you need to know about the game can be found in the following overview:
Bat Boy is an 8-bit platformer / adventure focusing on intuitive traversal, kinetic combat and an experience packed with nostalgia across multiple platforms.

Players will play as Bat Boy, the leader of a team of young sports-themed sentai heroes on a rescue mission to save his brainwashed allies caught under the spell of evil dark mage Lord Vicious. Accompanied by the mouthy crow Garou, Bat Boy must brave the hostile dimension of Stratoss, encountering all manner of dangerous elements and the many goons of Lord Vicious, from the acrobatic to the aquatic, across the many regions that make up the patchwork of Stratoss's muddled world.

Bat Boy's journey takes him through barren landscapes, snowy hidden villages and lush jungles, all the way to haunted mansions and vaulting between airships high above the clouds as he searches for his friends and picks up a variety of new skills along the way that will help him on his adventure.

Key Features

A thrilling 2D platforming adventure set against nostalgic 8-bit backdrops.
Swing, deflect, spin and power-hit your way through exciting baseball-style combat!
Explore a vast world of unique and exciting environments, ultimately leading to a showdown with one of Bat Boy's brainwashed allies!
Take on the powers of your allies as you free them from the influence of Lord Vicious!
Glorious 8-bit visuals, reminiscent of early legendary platformers.
High octane chiptunes from Evader Music, composer for Smelter and Super Sami Roll.
Dozens of enemies, exciting bosses and intriguing companions to encounter!
Make your way to your allies using your baseball bat to go up against Lord Vicious' goons and solve puzzles!
Hidden secrets, collectibles, unlockable music and more to find!
Find a new trailer accompanying the release date news for Bat Boy below.
Leave a Reply