Big John Games shares first Lionel City Builder 3D screenshots and details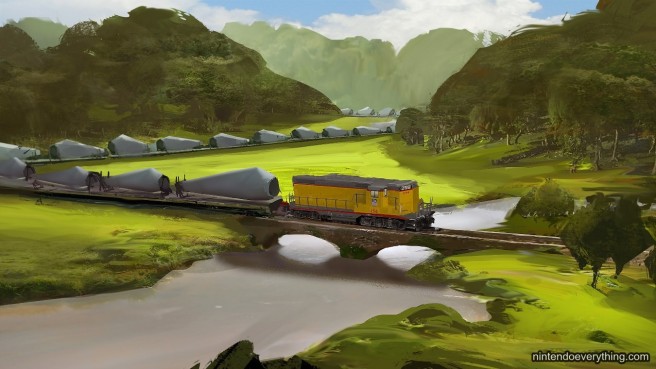 Big John Games has been hard at work on Cube Creator 3D. However, you may recall that the studio casually also announced Lionel Trains 3D for the eShop last August. We hadn't received any actual details about the title… until now.
Big John Games was kind enough to share first information about the game, which is now called "Lionel City Builder 3D: Rise of the Rails". Screenshots and concept art are posted below.
According to Big John Games' Ken Patterson, the team initially thought about adjusting the engine used by Coaster Creator 3D for this game since its sandbox "is really strong." However, they soon became interested in adding some stories and playable missions. The sandbox remains, but Lionel City Builder 3D will offer these new elements as well.
Lionel City Builder 3D is set fifty years in the future. Due to the breakdown of transportation between communities, they are now isolated and in decay. With no way way to transport goods, commerce slows to a crawl and cities and communities' economies are in ruin. You'll play as "Vin", who is a worker at a smelting yard. Vin decides to reestablish trains as transportation and sets out to connect communities in hopes of saving the day.
Going back to the sandbox mode, Lionel City Builder 3D will provide hundreds of objects to build and unique environments. Players can assemble a train and take it through user-created landscapes. And speaking of user-creation, it's possible to share worlds with other players through QR codes.
There are a couple of months left remaining in Lionel City Builder 3D's development. Once done, we should see it on the 3DS eShop.
Leave a Reply