Blaster Master Zero version 1.5 out for Switch on November 23 with new Blaster Battle Mode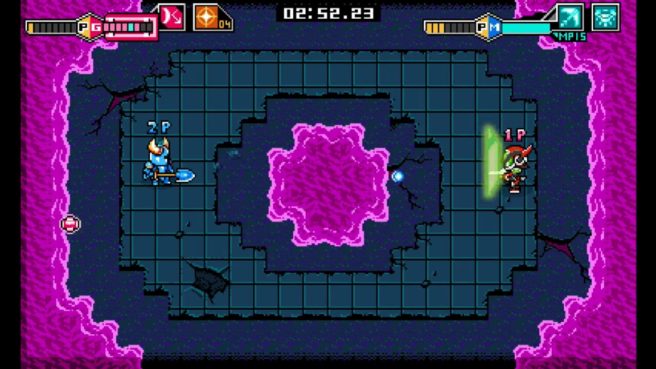 Inti Creates has announced a new mode for Blaster Master Zero. Version 1.2, which launches on November 23, will introduce a new Blaster Battle Mode for Switch.
Blaster Battle Mode lets players choose from any of the playable characters and face off in 1-on-1 battles. It's possible to choose from different parameters, and each character's Sophia III vehicle has different weapons.
Continue on below for the full details on Blaster Battle Mode and a trailer.
Extra Mode: Blaster Battle Mode (Nintendo Switch only)

In the version 1.5 update, a brand new two-player battle mode called "Blaster Battle Mode" has been added. Any of the EX characters you have acquired can also be used in this mode.

After updating the game to version 1.5, "Blaster Battle Mode" will be added to the second page of the Extra menu.

On the mode settings screen, you can choose the match type, rules, and stage, and then start the battle!

Choose your favorite character and hop into a one-versus-one battle against the other player.

The weapons Sophia III comes equipped with will differ based on which character you choose.

Various items will appear out of nowhere during battles. They may be recovery items, power-ups, or something else!

Mixing and matching characters and gameplay settings create lots of different possibilities. Give different characters and settings a try to discover the ultimate battle!
Leave a Reply