Bravely Default dev on potentially expanding the series and more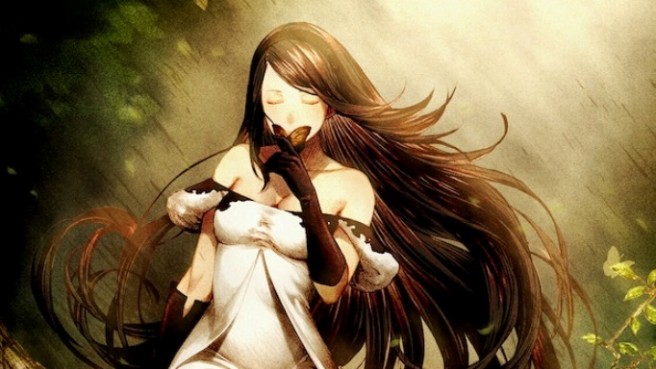 At GDC last week, CVG caught up with Silicon Studio president Takehiko Terada. Terada talked all things Bravely Default, including the possibility of expanding the series (such as bringing the IP to other platforms).
You'll find a number of Terada's comments below. You can find CVG's interview here with some additional responses.
On working with Square Enix on the Bravely Default series…
It was a very good cooperation. We focused on development, they focused on the big picture. They did the concept design, and we developed the details.
On how long Bravely Second has been in the works…
We started in September, so about six months.
On expanding Bravely Default…
We may expand in the future, but we don't have a clear plan yet. We're talking about that, maybe using other devices, but we don't have a clear plan.
On 3DS we're really using the 3D capability. The scene is in 3D, but it's not just regular 3D, it's designed to be best seen in the stereo view. Even just a regular indoor scene is designed to have a feeling of depth.
On how this has affected the team's design approach…
We wanted to use every feature of the device as much as possible, so we took using the 3D capability seriously
Many games just have two cameras and make normal scenes 3D but we designed every environment to be best viewed in 3D.
On bringing Bravely Default to the west…
We're excited about it, we wanted to do it. It's a very Japanese-style game so we had some concern that it's maybe not welcome in the west, but the result was good.
On more games besides Bravely Default coming from Silicon's partnership with Square Enix…
Square Enix is our shareholder, so we have a very good relationship with them. Hopefully we have another game coming from our relationship.
On what defines Bravely Default as a series…
It's not like a Final Fantasy where each game has a totally different story. It's a sequel so we have some portions of the previous.
We're trying to make a stronger franchise, just like Final Fantasy. We plan to continue with numerous titles.
On whether Bravely Default will stay in the same overarching story…
We may decide to change the world, but at this point we'll continue in the same one.
On what's next for Silicon Studio…
We're a game developer, but at the same time we're focusing a lot on the technology side. We have a very beautiful rendering engine coming, and hopefully we can expand our tech business in the US as well.
In the future we want to have a really realistic game, not like Bravely Default which is really cartoonish, but a more realistic game.
Leave a Reply