Bravely Default II producer on the transition from 3DS to Switch, preserving the visual style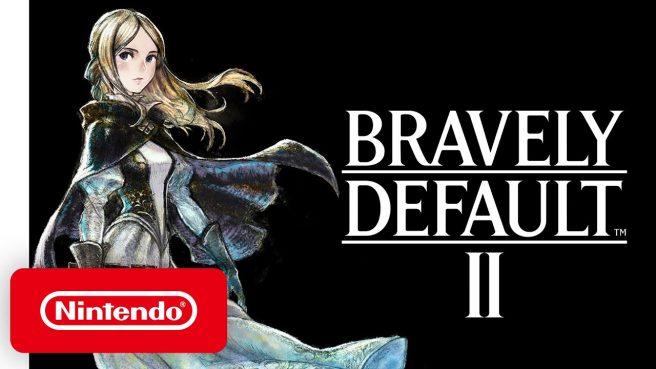 After two games on 3DS, the Bravely series is seeing its debut on Switch with Bravely Default II. The new game launches next week.
Bravely Default II producer Masashi Takahashi recently spoke with Dengeki Online about making the new game for Switch. During the discussion, there was some talk about transitioning the franchise from 3DS, including the challenges of only having one screen. Takahashi also weighed in on how the team went about preserving the original art style.
Here's our full translation:
Was Bravely Default II always slated to be a Switch title?

Takahashi: I suppose it was, yeah. We learned a lot developing Octopath Traveler and when thinking about what consoles Bravely Default fans likely own, Switch seemed like the best choice.

Considering that the Switch is far more powerful than the 3DS, did this help smooth out development at all?

Takahashi: We were able to make great strides in everything from the graphics to the music and characters to make it feel like a true sequel. Even with all the improvements though, we felt it was important to make sure it still resembled the previous titles in some way.

As an example, if you look at the towns in the game, previously we wanted to make create a feeling that players were walking on a painting in a 3D stereoscopic view. To keep the same feeling in this title, we decided to create the town as if it were paper craft. Once we prototyped it, things felt right and we decided to fully embrace the idea.

Additionally, to keep the series' atmosphere intact, we aimed for something more akin to a model train rather something more realistic when designing the fields. We experimented a lot to make the graphics unique while keeping that "Bravely Default" feel.

I think players will get a good sense of this when they see it in action on a Switch screen rather than looking at screenshots. The "final demo" was also recently released, so for those players who haven't seen the game in action yet, please give it a try.

Was there anything that you felt was made more difficult because the game is a Switch title?

Takahashi: The previous titles were 3DS games which meant we had two screens to work with. This time around, we had to completely remake the UI from scratch. It took a long time to figure out how to fit all the features on a single screen while not having things looked cramped or overly complex.
Bravely Default II will be out for Switch on February 26.
---
Big thanks to centurionnugget and Jarop for contributing to this post.
Leave a Reply