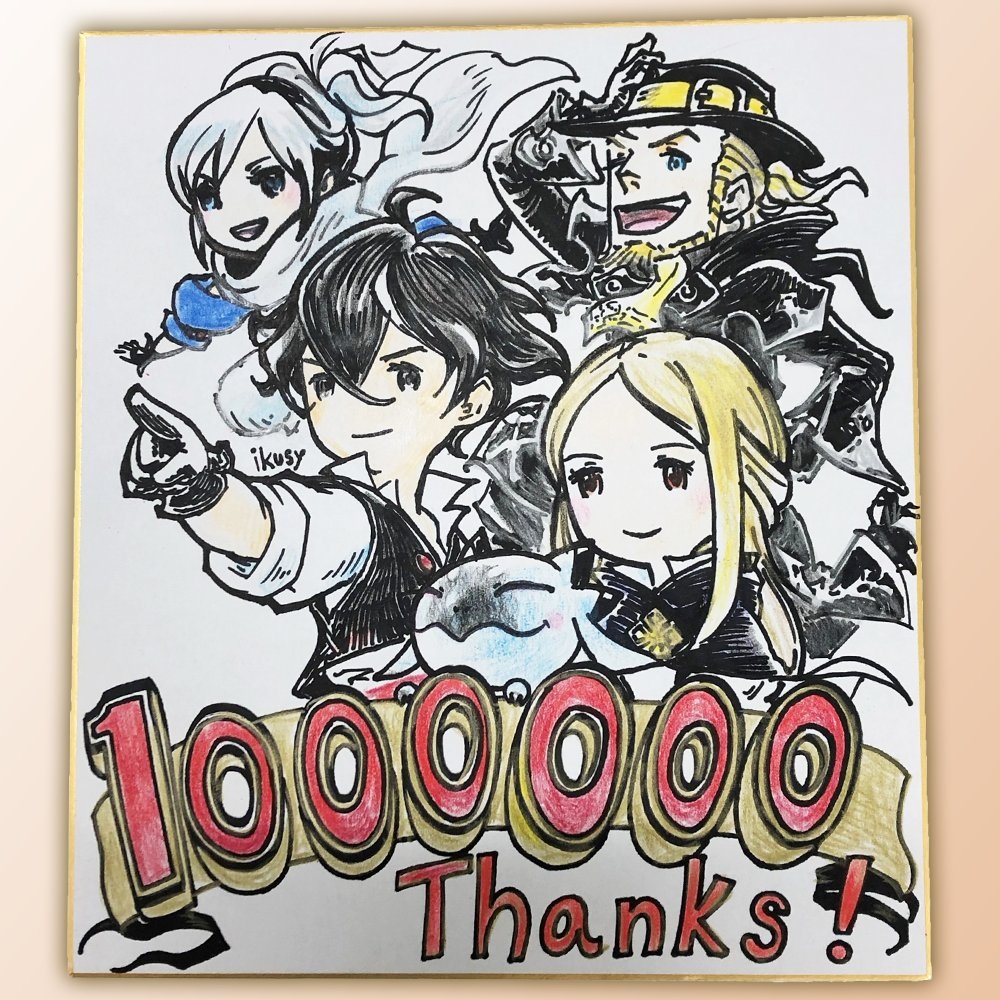 Square Enix has announced a new sales milestone for Bravely Default II. On Twitter, the company confirmed that combined shipments and digital sales of the RPG have surpassed one million copies.
To celebrate the news, Square Enix issued a piece of special artwork. We've included it above.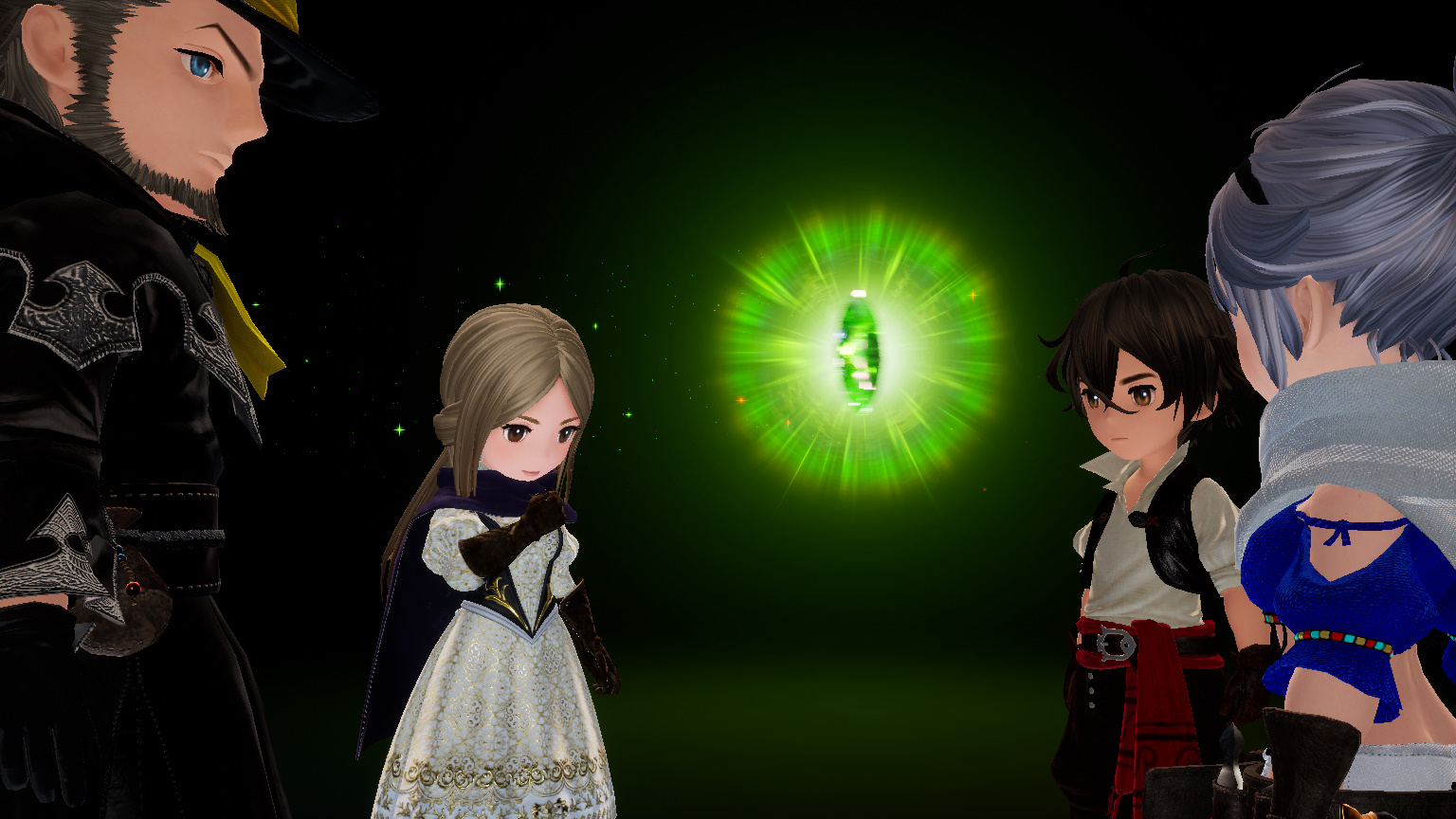 Japanese magazine Famitsu recently conducted a survey in which Bravely Default II players voted on their favorite characters, jobs, and more.
Those that participated were split between 351 male, 207 female, and 29 other. The age breakdown was as follows: 19 and below: 50, 20s: 279, 30s: 180, 40s: 59, 50s: 3, 60 and above: 11, and not specified: 5.
We've gone ahead and picked out some of the results. Continue on below to see how fans feel about elements such as characters and jobs in Bravely Default II.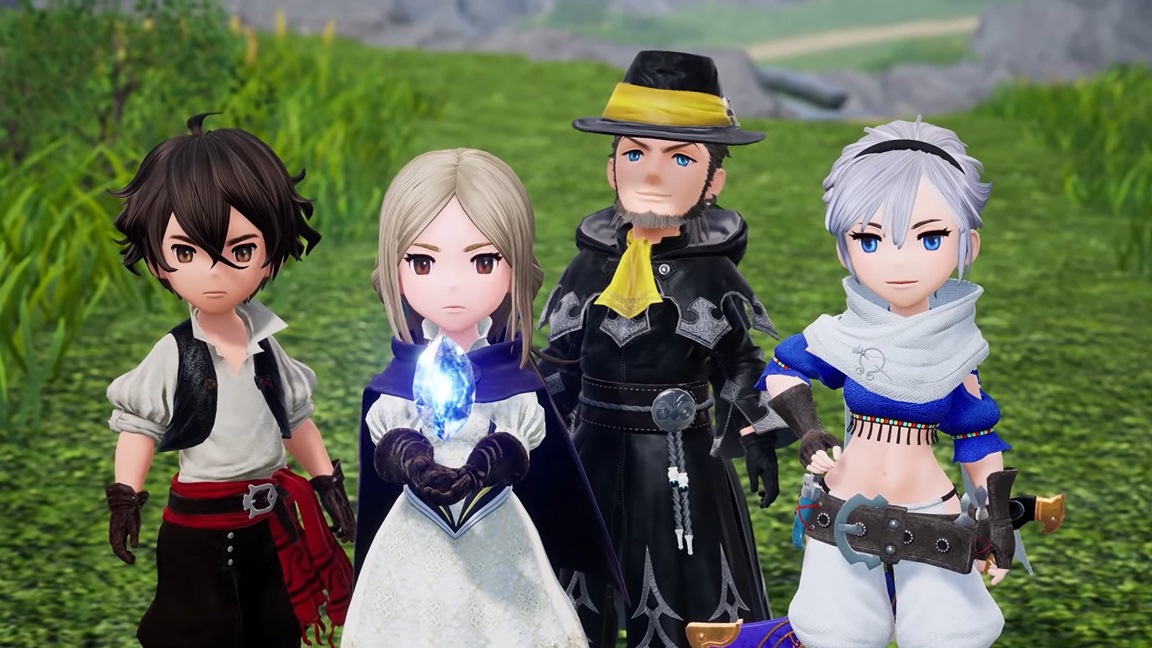 Square Enix has indicated that it hopes to continue the Bravely Default series. However, development is expected to take a few years and it'll likely be awhile until we won't be hearing about a new entry.
Series producer Tomoya Asano commented on the series' future in this week's issue of Famitsu. Speaking with the Japanese magazine, he said (as translated by Nintendo Everything):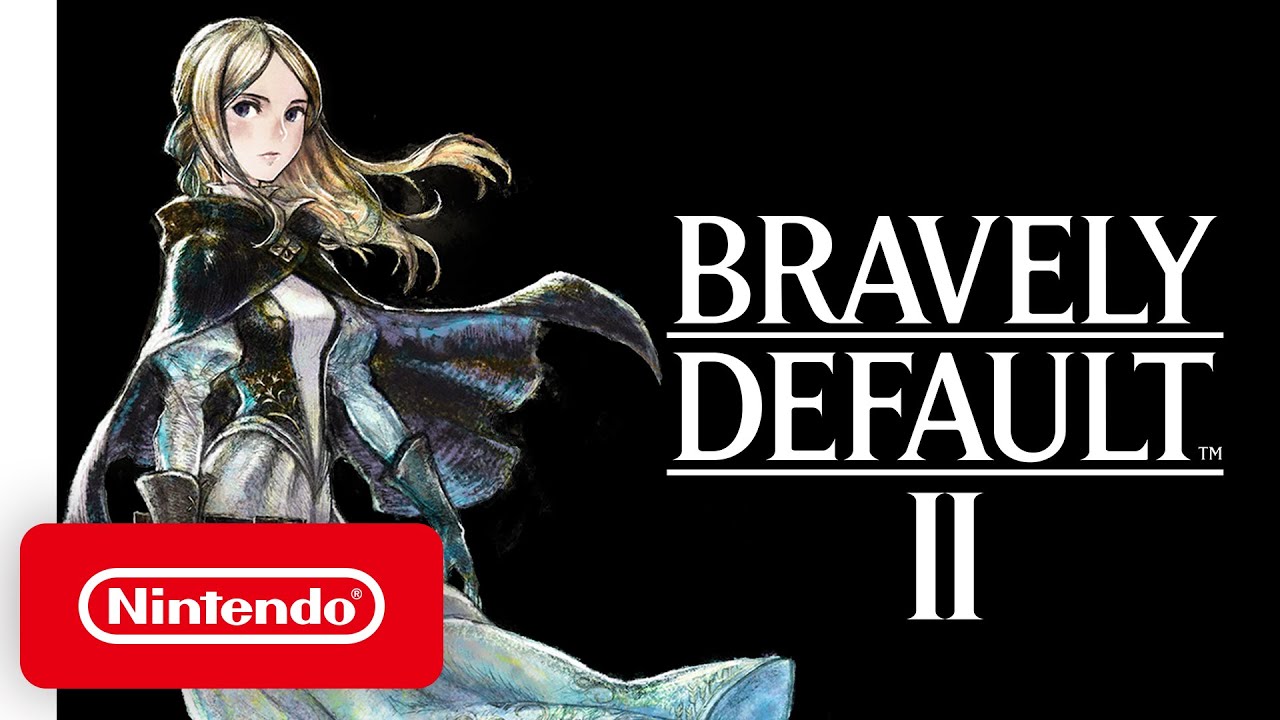 Square Enix has provided an update on series sales of the Bravely Series. Since the franchise started in 2012, shipments and digital sales have surpassed three million copies worldwide.
Bravely Default started on 3DS, which also received Bravely Second. Square Enix then released Bravely Default II on Switch earlier this year.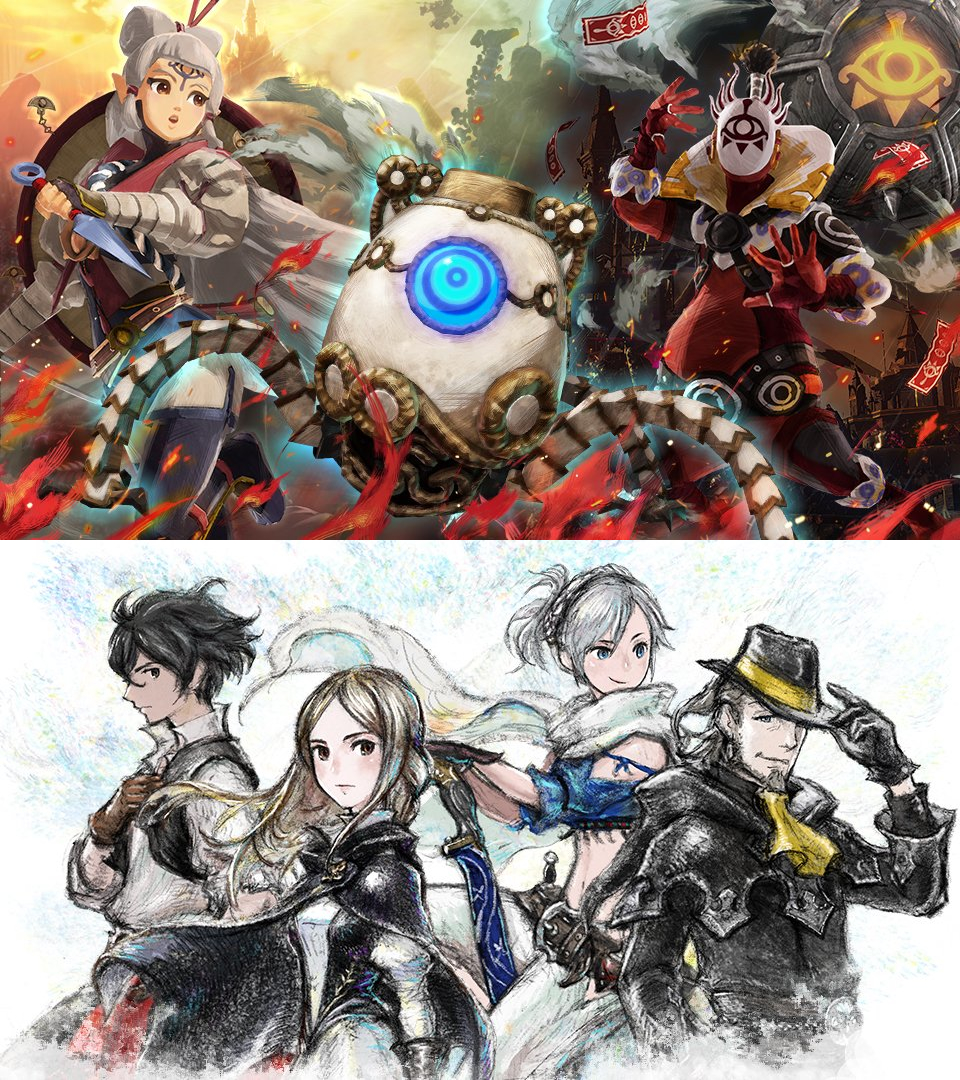 According to a tweet from the official Japanese Smash Bros. twitter, translated by Perfectly Nintendo, several Spirits that previously were only available for a limited time in Super Smash Bros. Ultimate will now be permanently available in game via the Spirit Board or shop. The list of Spirits being added are from Hyrule Warriors: Age of Calamity, and Bravely Default II.
Here are the Spirits: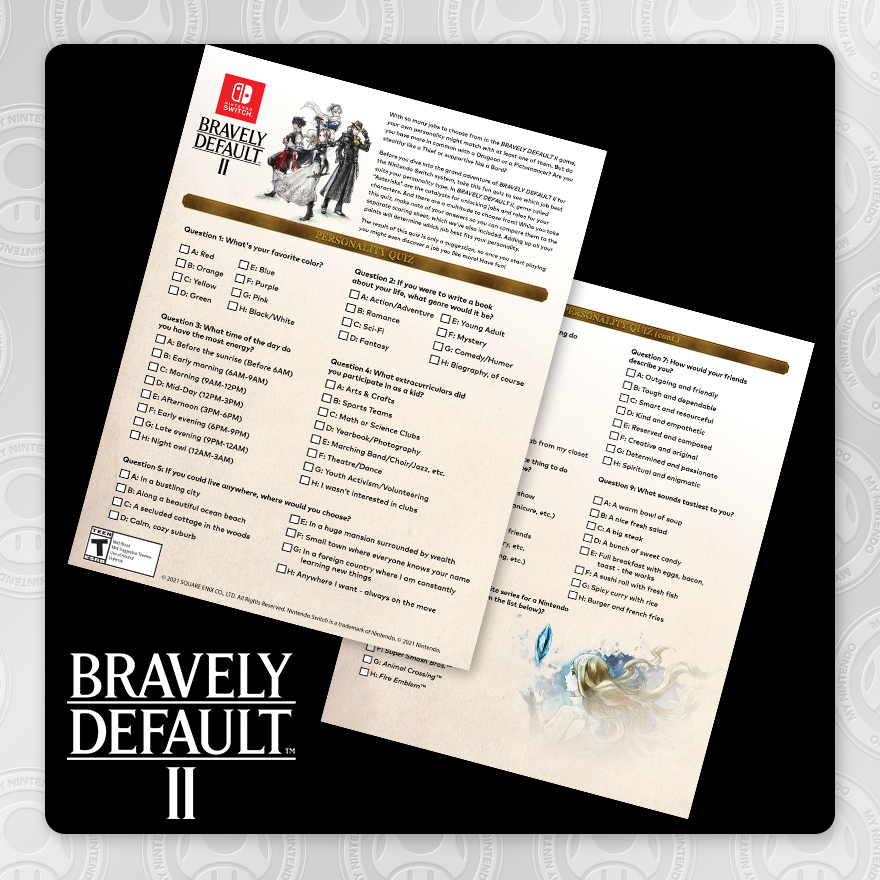 A few new My Nintendo rewards are now available in North America based on Bravely Default II.
The first reward is a printable personality quiz, which is entirely free. A pair of wallpapers are also up for grabs for 50 Platinum Points each.
All of these rewards can be redeemed on My Nintendo here.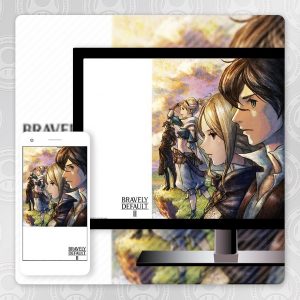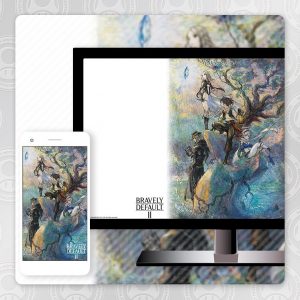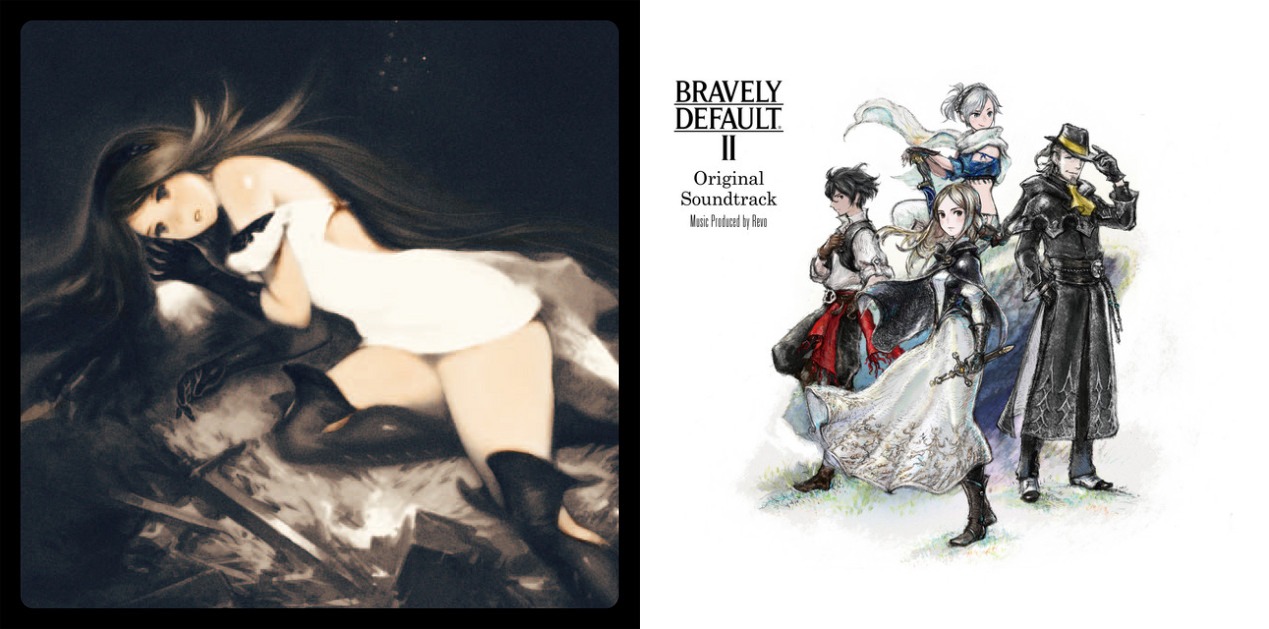 Bravely Default fans will be happy to hear that the series' music will soon be more widely available. It's been announced that the soundtracks for the original Bravely Default as well as Bravely Default II will be offered through Spotify starting tomorrow.
The first game's soundtrack will be on the service here. You'll be able to grab the soundtrack for Bravely Default II here.
Revo handled the soundtrack for Bravely Default and Bravely Default II. Bravely Second is a part of the same series, but that RPG's music was handled by Ryo (Supercell).
Thanks to Justin for the tip.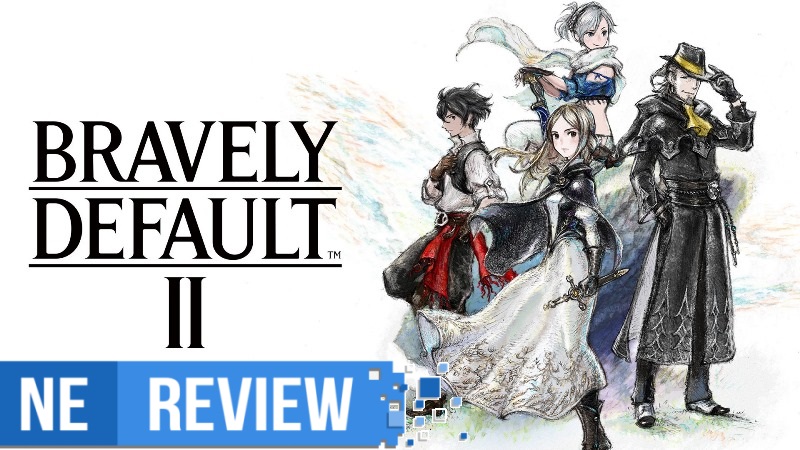 System: Switch
Release date: February 26, 2021
Developer: Square Enix / Claytechworks
Publisher: Nintendo
---
It's hard for me to reflect on the 3DS without thinking about the fond memories I've had playing Bravely Default, spending over 150 hours to fully complete everything the game had to offer – from getting all jobs and characters to max levels, to seeing credits roll, completing all dungeons and sidequests, and just about everything until my cartridge became no more than a paperweight by the end of it all. It was a part of the genre I had so deeply missed, and while I love the innovation and how far role-playing games have comes since the days of Final Fantasy Adventures and Chrono Trigger, sometimes you can't help but "go back to the basics" to a simpler time where you could strategize more, form a party of warriors and mages, and go on a fantastical adventure. Now with the power of Unreal Engine 4, Bravely Default II looks as beautiful as ever, as your party of four shines in battle with a more 3D-esque approach compared to its predecessors, yet still retaining its artistic integrity and stunning environmental design. The series' Switch debut is a massive leap forward for the series on both a mechanical and technical level, even if there are some tweaks made this time around that may or may not be questionable to those who have played the entries before it.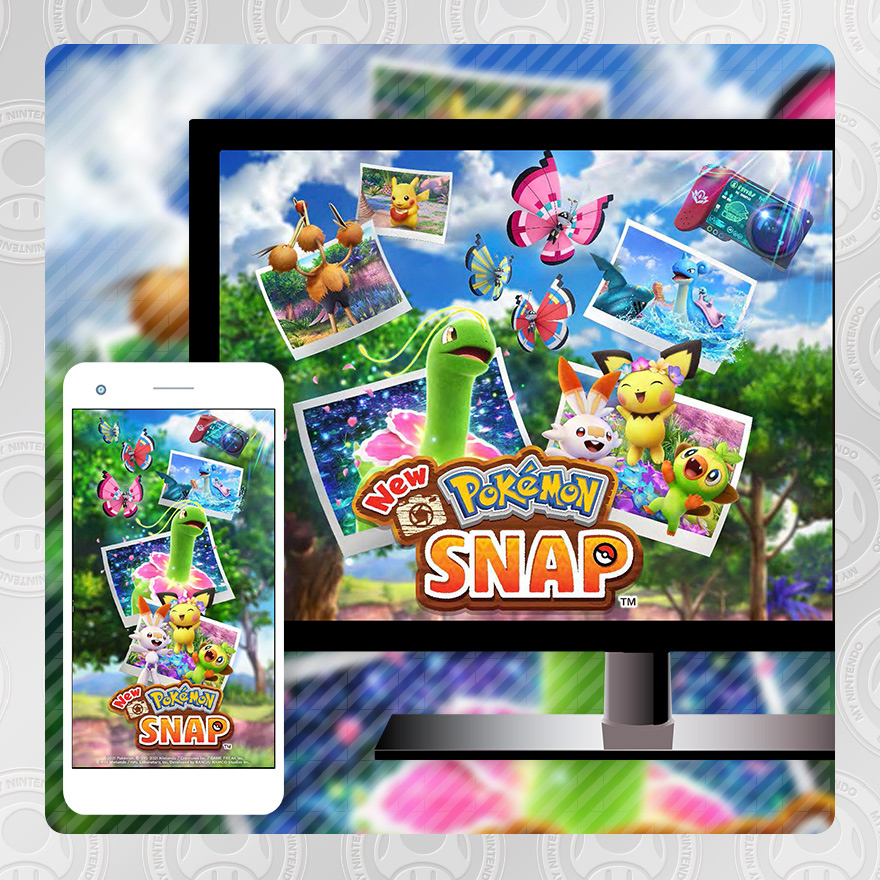 Two more wallpapers have been added to My Nintendo. As well as New Pokemon Snap, there's also yet another design for Bravely Default II.
Both of the wallpapers are priced at 50 Platinum Points each. If interested, you can redeem them here.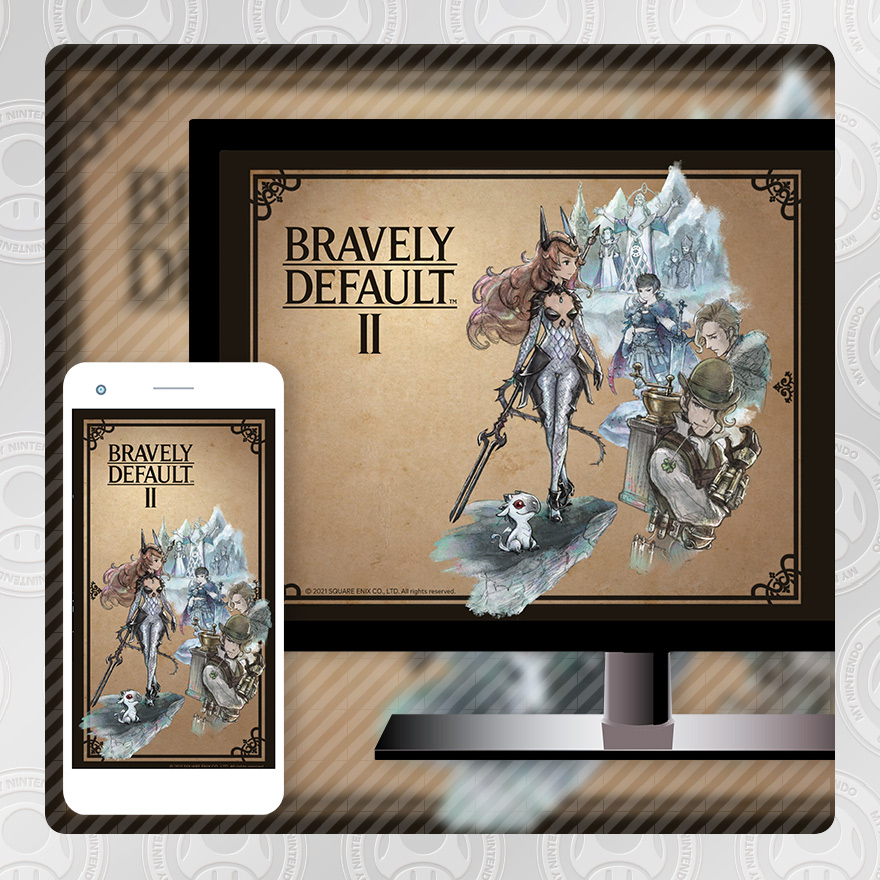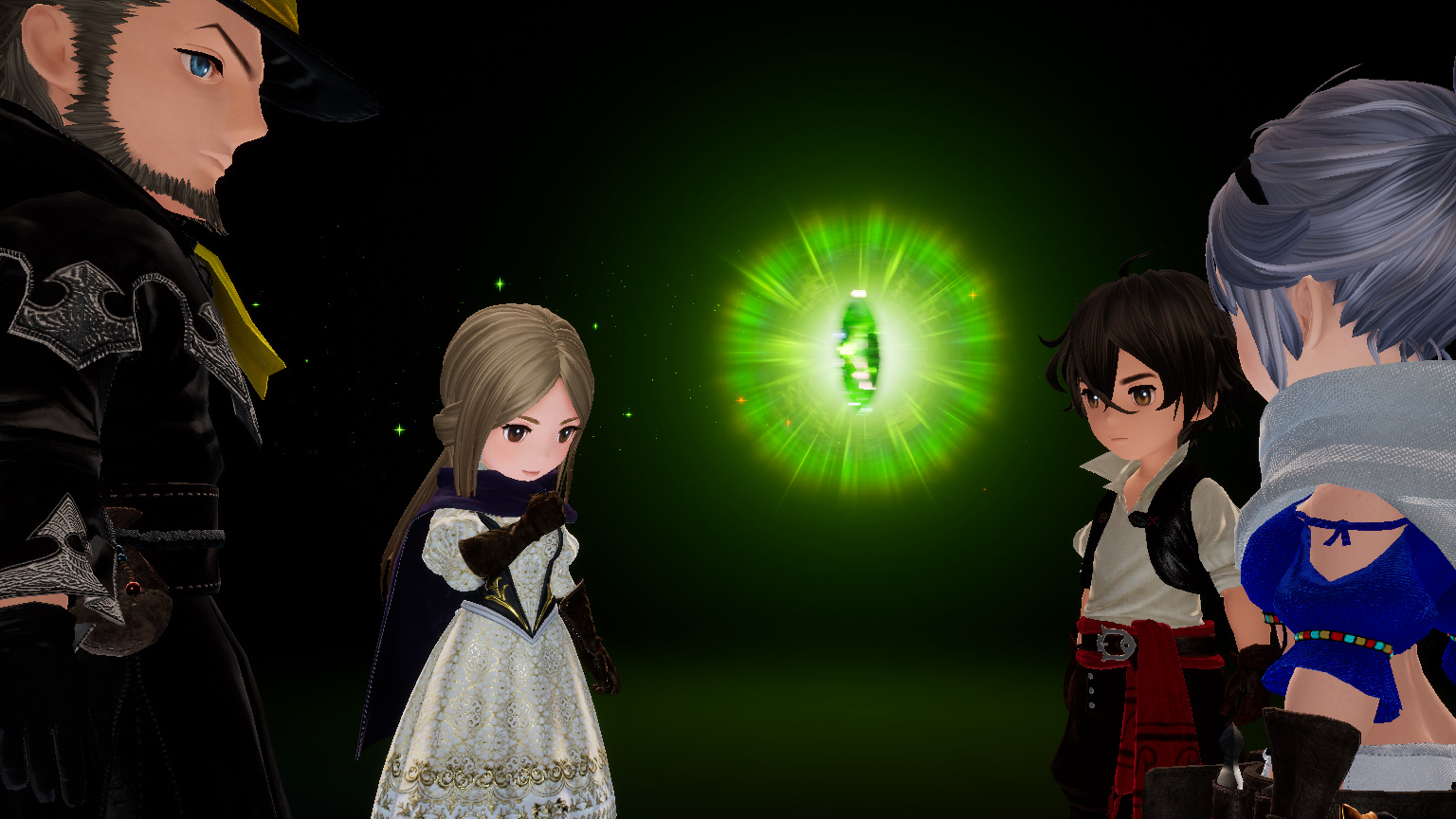 In celebration of today's launch, Nintendo and Square Enix have shared a new launch trailer for Bravely Default II. Get a look at the video below.
Bravely Default II can be purchased both physically and digitally on Switch starting today.