Bravely Default II producer talks about why the game was delayed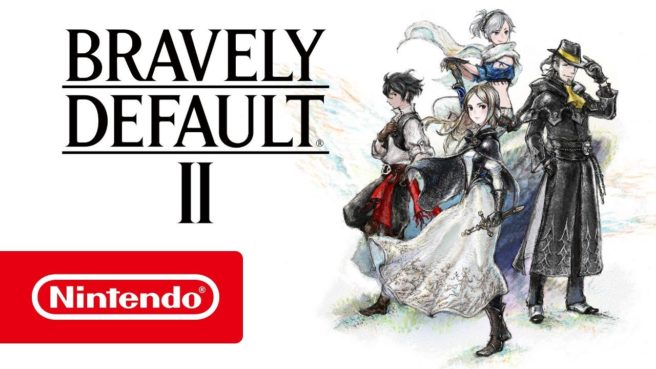 In a recent interview with Japanese publication Famitsu, Bravely Default II producer Masashi Takahashi commented on how the coronavirus pandemic impacted Bravely Default II's development. Voice recording for foreign releases of the game had to be handled entirely remotely, and voice actors recorded from their homes while receiving coaching and guidance remotely. Takahashi also shared how the Japanese studios were impacted by the pandemic and why the team ultimately decided to delay the game.
Takahashi went on to say that the team needed extra time "in order to seriously address the opinions of fans who played the demo and produce something the development team was satisfied with".
Nintendo Everything's translation of the interview excerpts between Famitsu and Takahashi can be found below.
Bravely Default II will come out on February 26; its original release was in 2020. Did the pandemic end up having a big influence on development?

It did. We announced the release info at The Game Awards in 2019 and proceeded accordingly with that goal in mind. Development overlapping with the spread of the virus combined with the fact that we were unsure how long things would go on for had quite an impact on things.

As an example, progress on voice recording for foreign languages was slow. We had to coach the voice actors remotely, and they had to record in their own homes without background noise, then send the audio back to us – everyone involved really gave it their all, and we got it done. We're a few months behind schedule, but we were able to get the voice work done without much trouble.

I'm sure it wasn't a walk in the park at the studios here in Japan, either.

That's right. Both Square Enix and Claytechworks made the switch to work from home, though, so it took time to create home office environments. Even after we were able to get things going to some extent, we had a few miscommunications due to it being our first time working like that. It was a tough decision to make, but given the situation, we delayed the release to February 2021.

Though you've delayed the game, wouldn't you say it was a bit of a silver lining that you released a demo back in March [2020]?

It's hard to think about it positively, given the negative impact of the pandemic around the globe. But in trying to look at it glass half-full, I'm glad we were able to secure more time to reevaluate the game.

I'll have more to say on this later, but the response from the demo and survey allowed us to see parts of the game that needed significant improvement. The development team also let us know their thoughts, weighing in on things they'd like to improve or change.

We were hitting our deadlines in less-than-stellar conditions and tried everything we could to make the 2020 release. However, in order to seriously address the opinions of fans who played the demo and produce something the development team was satisfied with, we ultimately knew we needed more time. We express our sincerest apologies to the fans who have been waiting for the game. However, we believe we made the right decision by choosing to delay its release.
Bravely Default II was initially slated for a 2020 release, but is now due out worldwide for Switch on February 26.
Leave a Reply