Build-A-Bear reveals Growlithe plushie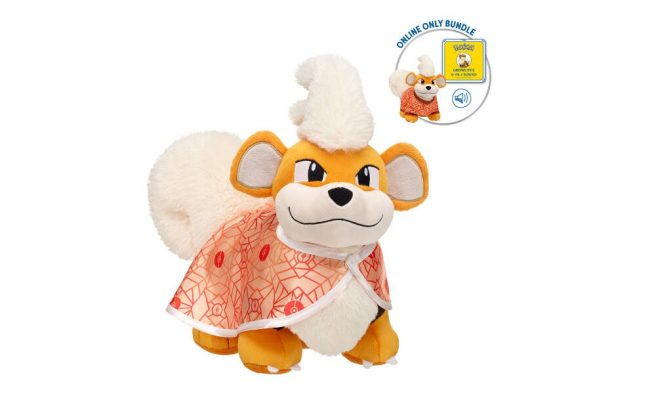 Build-A-Bear is back with its latest Pokemon plushie, this time for Growlithe.
Fans can make a purchase online now. The Fire-type Pokemon, which has appeared since the first generation of games, has orange and black striped fur, a bushy tail, and fuzzy tufts of fur on its chest and head. It comes with an orange cape, PJ sleeper, and 5-in-1 sound chip.
Note that in order to purchase Growlithe, you need to opt for the bundle that contains everything we just mentioned above. The 5-in-1 sound chip usually goes for $44 on its own. The cape is also valued at $12.50 while the sleeper is $13.50.
We have some additional images of the Growlithe plushie in the gallery below.
Although we're a few months into 2023, this is actually the first Pokemon plushie of the year from Build-A-Bear. Last year brought us several different ones. Leafeon, Grookey, Teddiursa, and Sylveon all dropped in 2022 and are available now. We also saw new Pikachu plushies in celebration of Build-A-Bear's 25th anniversary, which you can read about here.
You can order the Growlithe plushie from Build-A-Bear here. Note that the page is listing everything as online exclusive, so it's unclear if it'll be in stores at a later date.
Leave a Reply