Capcom on making Ultra Street Fighter II for Switch, two art styles, rebalancing, release date, dev team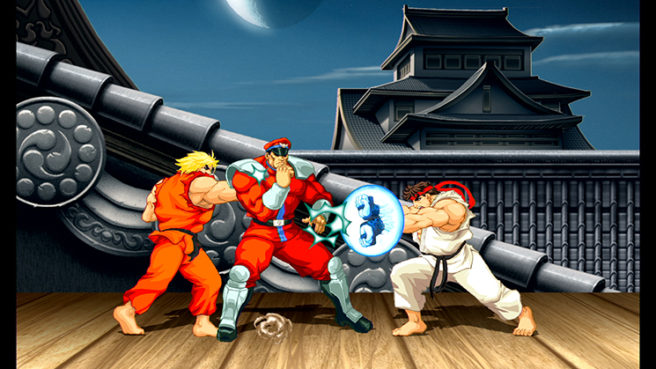 IGN has a new interview up with Street Fighter series producer Yoshinori Ono. On the site, Ono shares several comments about Ultra Street Fighter II: The Final Challengers. Ono talked about why Capcom decided to bring that game to Switch, including two art styles, how the team is approaching game balance, when it'll be released (potentially pretty soon), and mix of older and younger staffers working on the project.
Head on below for notable excerpts from IGN's interview. The site's full article is located here.
On why Capcom is returning to Street Fighter II and bringing the game to Switch…
"As you may know, this year is the 30th anniversary of Street Fighter. At the same time, we also got information that the Switch would be coming out. And, we haven't created a Street Fighter title for Nintendo since Super Street Fighter 4 for the 3DS."
"We tried to figure out what we can do to bring Street Fighter to Nintendo. Considering how Nintendo caters to a wide audience of users, we wanted to go back to our roots. We thought that Street Fighter 2 would be the right fit, instead of bringing you a new game that would have a more complicated system."
"Ultra Street Fighter II is based on Street Fighter Turbo, but there are also some new elements added in. So for instance one example is that there are now there are grapple breaks in it. We brought something old and added new seasoning to it so it would be a little bit fresher."
On including two art styles…
"The Switch caters to a wide audience, and the people who played the original Street Fighter 2 on Super Nintendo are used to the retro-style graphics. Those players are now 30, 40, 50 years old, and they have become parents who are getting their kids into gaming, too. By adding the retro graphics, you give the older crowd a sense of nostalgia and remind them of the original. At the same time, with the current HD graphics, we can appeal to their kids as well. Parents and the kids can play together and say, 'This is how we used to play this game back in the day.' And kids can enjoy it without feeling that the game is too retro."
On rebalancing Street Fighter II Turbo…
"The balance for the original Street Fighter II Turbo in the '90s was OK for that time, but whether it matches the times now is a bit questionable. We didn't want to do a complete overhaul, because then the situation would be, 'Well, why don't you just play Street Fighter 5?' We wanted to keep some sense of what it was like playing in the 90s, but also retune it to match the era now."
"We're still in the middle of making the final touches, in terms of the tuning, but we hope we can find something that lands in between. Something that's nostalgic, but also new at the same time. There are hands-on events here and also in Tokyo, and we see a lot of parents and children coming to play together. We observe and see how they're actually reacting to it."
On when it'll be releasing…
"We haven't announced the specific date but, as you have seen, the presentation from Japan mentioned that the Switch would come out March 3rd. We would like to try to release it in close proximity of that date."
"As mentioned earlier, we're looking at the interactions of everyone playing right now. On other titles, we've done beta tests and focus groups to try and figure out how to balance the game. We're trying to figure out where in the Street Fighter 2 realm does the balance on this game fall and that process might change when this product releases."
On the team working on the project…
"Ultra Street Fighter II is being developed internally and the team is kind of an interesting one. We have some people who are old enough to have worked on Street Fighter 2, and then the people underneath that worked on Street Fighter 5 and Marvel Vs Capcom Infinite, which we announced back in December. We also have a group of really young developers in their mid-to-late '20s or who just graduated college. So we have a really wide range of ages inside of the development team, and it's wide enough that the older folks on the team could be the parents of the younger ones. I think that matches the audience that Nintendo Switch has, so we feel that we could use that kind of relationship to find a good development point going forward for this title."
Leave a Reply