Captain Toad producer on the possibility of Toads appearing in more of their own games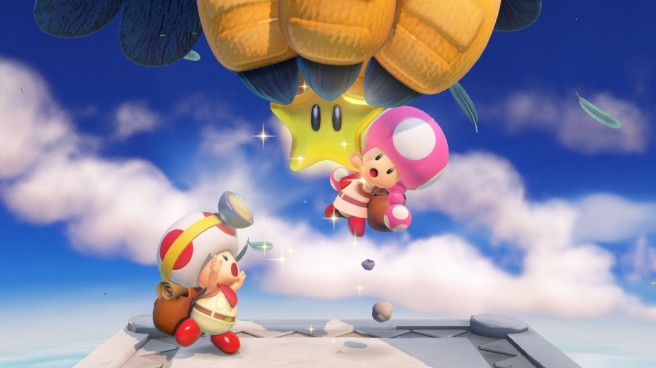 Nintendo Life recently caught up with Captain Toad: Treasure Tracker director Shinya Hiratake and producer Koichi Hayashida. Among the topics discussed include potential interest in having Captain Toad, Toadette and the other Toads appear in more of their own games down the road.
Regarding this, Hayashida commented:
Here in the development team we've really come to love Captain Toad and the Toad Brigade from Super Mario Galaxy! We're really happy to have been able to make a game where they are the main stars. I hope we'll be seeing them pop up in all sorts of other places in future.
Hiratake also shared an interesting comment when asked if there are any other franchises or Nintendo settings he feels would suit the diorama puzzle mechanics:
In Captain Toad: Treasure Tracker, it feels like we managed to recreate the fun of the games we used to play on the NES, but with a modern twist. I worked on this project in parallel to the NES REMIX series [titles available on the Wii U eShop and 3DS] where we pick up some of the best bits from games on NES. I was thinking it might be interesting to turn some of the games there into box worlds like this too. Those of you who enjoyed the Time Attack mode in Captain Toad: Treasure tracker might also like the Time Attack challenges in NES REMIX. I hope you try them out and enjoy!
And lastly, it sounds like we won't be learning what Captain Toad has tucked away inside his backpack anytime soon. Hiratake said, "I think we'll keep the contents of Captain Toad's backpack the biggest secret of this game."
Leave a Reply