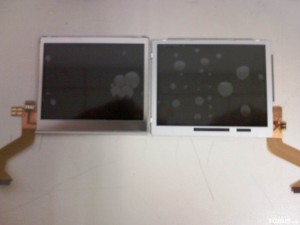 Update: The image posted before was actually a picture of the DS Lite's screens. I've edited in a new picture, and supposedly the image above is what the screens will look like.
Obviously, this picture doesn't look to be the whole DS pieced together…Just part of how it looks, meaning the screens. I'm still slightly skeptical that Nintendo even has a new DS in store. Would they really be willing to release a new product despite successful sales with the DS Lite?


Update: Looks like Nikkei Net is confirming the news.
A massive rumor has just hit the Internet involving features in a new DS system. Nekkei newspaper and Monex have allegedly released information detailing functions in a new DS model such as music playback, the inclusion of a digital camera, and a larger screen. The new DS would sell for under 20000 yen in Japan later this year and would additionally allow for data exchange on an SD card between the Wii and DS. As was mentioned, the rumor also says there will be a wireless connection power up function and the digital camera would allow for news types of games.
Keep in mind that this is a very big rumor and I wouldn't exactly trust this information (hence why I'm marking it as a rumor in the first place!) Even though Nintendo has conferences scheduled next week, considering the DS' sales have yet to truly slow (and the fact that Nintendo hasn't exactly been a full SD card supporter), a new system might not be the smartest thing for Nintendo.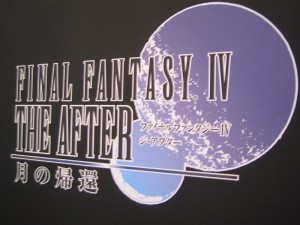 RPGSite is reporting that Final Fantasy IV: The After could be seeing a re-release on the Wii. Earlier this year, the game was made available on two sets of mobile phones, but only in Japan. The After is a direct sequel to the events of FFIV, involving Ceodore, the son of Cecil and Rosa. Final Fantasy IV/FFIV: The Aftermath producer Takashi Tokita made a recent remark that Square Enix would do their best to "make this game available for our overseas audiences as well!" Bringing the game to American waters is clearly something that is being considered, although only time will tell if the game will house itself on Wii.


Disaster: Day of Crisis has been given official release dates in Japan and Europe, but strangely, the gamers of North America have been left clueless when Monolith's title will launch. However, rumor has it that Disaster will be available in North America this November. The gossip comes from Nintendo Power's 20th anniversary event, in which one partygoer was approached by a staff member of newsarama.com. If this story is to be believed, the newsarama staff member told the person attending Nintendo Power's event that, although Nintendo has yet to announce a release date for North America, he can "guarantee" that Disaster will launch this November.
I honestly don't think that anyone should take this rumor seriously. First off, the story easily could have been fabricated, hence why you should take this rumor with a huge grain of salt. Also, I question (if the story is even true) what sources are available to newsarama to back the claim up. But remember: This is a rumor, so you never you know what will happen! I'd be completely satisfied with a November release date if it were true.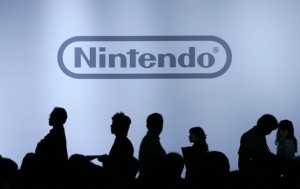 A Japanese website has posted that Nintendo has penciled in a conference for this October. Although this information has yet to be confirmed, especially since there is no "true" source behind the posting, there is a pretty high possibility that the information can be correct. Nintendo held a conference in Japan last October, where the company revealed Monster Hunter 3 would be releasing on Wii. If the event remains true, the conference would take place just a few days before the Tokyo Game Show. Although it'd be best to take this rumor with a grain of salt, don't rule it out completely – at least not yet.
Thanks for the tip, Josh!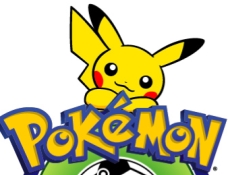 According to the Pokemon game translator himself, Nob Ogasawara, Nintendo has told him that his services are no longer needed. Ogasawara will no longer be in charge of translating the Pokemon games. Instead, Nintendo plans on doing any translation work internally. Said Ogasawara, "So, after nearly a dozen years and nineteen Pokemon games later, I am out. I was told that my services were no longer needed because translation work will be handled internally hereafter. They assured me it's not a quality issue, but because of some bureaucratic thing. OK, cool, whatever. As a career-long-and-not-about-to-change freelancer, I always expected this day to come, but not for this reason. But such is life…"
The main reason why I'm marking this as a rumor is because I can't say with 100% certainty (although it's highly likely) that Mr. Ogasawara is indeed the poster of the news and we haven't heard anything official from Nintendo. Nevertheless, hearing about Nob Ogasawara leaving is a bit saddening, since he's been there since the beginning of the Pokemon games.
Thanks to Ohnoes for the tip.


Small update: N-Europe has translated some details coming from the German Disaster: Day of Crisis German page.
Some rumored information about Disaster: Day of Crisis has come to light based off of the latest screenshots of the game. None of these details are confirmed by Nintendo, though the information below is still somewhat realistic.
– You can set where the radio messages and the gun sound fx comes out from. The screen shows the Radio messages output set to the Wiimote, and the Gun sound fx output set to the Wiimote as well.
– There are items in the game, and you have an inventory. They look like the normal restorative items for health and whatnot.
– The game is stage based and you get a ranking for how well you did at the end of each stage.
– You earn BP from combat and SP from rescuing people (and probably completing various QTE events successfully). BP is used to buy new weapons and upgrade the weapons, while SP is used to improve the character stats.
– You start with 3 basic weapons available – Rifle 1, Handgun 1 and Assault Rifle 1. Each of these are the start of a weapons tree, kinda like a skill tree in RPGs (lol Monolithsoft). You buy more weapons with BP via this tree.
– For weapons you already have, there are 5 areas you can upgrade them in – Power, ammo capacity, reload speed, etc. Upgrading will also cost BP.


– Not the "next-gen" Indiana Jones game
– Developed by A2M
– Story about staff of Moses
– No Nazi characters in the game, but there are LEGO-like nazis (basically, they're not nazis)
– Twin-balloon zeppelin part of the game
– PS2, Wii versions were in development – not sure if they still are


Update: A Danish retailer is backing up the release date controversy. See image below.

So much for Nintendo showing all of its cards for the year, huh? Someone appears to have come across some information that points to an October 24th release date in Europe. Although Nintendo has not officially announced this date, a confirmation is supposed to come in the near future. Right now, no one knows whether or not the game will release in America and/or Japan this year albeit anything seems possible.
Note: I'm marking this as a rumor since both the NOA and NOE sites have nothing about a release date on this game. So take the "news" with a grain of salt.
Take a look at the information found by a NeoGAF member below:
Disaster: Day of Crisis

KEY INFORMATION
Survive nature's most devastating catastrophes in Disaster: Day of Crisis, a panic-inducing survival game for Wii. In a devastatingly short period of time, an unprecedented wave of natural disasters has pummeled the United States. On top of this inexplicable series of disasters, a rogue special forces unit has taken advantage of the chaos and seized a nuclear weapon. Only Ray, a former member of an elite rescue task force, has decided to take a stand.
• Cutting-edge physics and gripping visuals re-create the sheer terror of major catastrophes.
• Players race a car down a mountain to escape a roaring pyroclastic flow, dodge toppling buildings during a devastating earthquake and swim for their lives in a raging flood. No matter what happens, fight to survive.

Developer: Monolith Software
Publisher: Nintendo

Revealed at E3 2006 together with many high-profile titles made by Nintendo, Disaster: Day of Crisis was originally planned for a release in 2007. Due to quality issues and a full schedule with games like Super Mario Galaxy or Metroid Prime 3 it was delayed until early 2008. While already sitting on releaselists with a determined July releasedate it was delayed because of on-going quality issues.

Now Disaster: Day of Crisis, developed by the makers of Baten Kaitos and Xenosaga, will finally see a release. Just recently the game got its finishing touches in order to submit a copy to the Australian OFCL (the finished game is needed for their rating). As of today, the game will be released on October 24th in Europe. Let's hope it will slip again out of our field of vision with Animal Crossing in November and Wii Music in December. An official confirmation will follow soon – together with European releasedates for DS games like Professor Layton, Mystery Case Files: MillionHeir and Rhythm Heaven.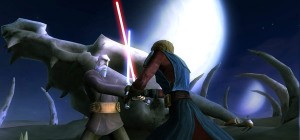 This news comes from the rumors section in EGM…
"Remember earlier this summer when LucasArts finally announced Star Wars: The Clone Wars — Lightsaber Duels, the lightsaber-wielding Wii game that everyone had been waiting for? And then not a month later, when Nintendo announced WiiMotion Plus during E3? Well, apparently LucasArts hadn't heard anything about this new technology, so Lightsaber Duels will not be implementing it. The understandably ticked-off publisher is already in talks about another Wii lightsaber game that will use MotionPlus for sometime next year, according to our sources."
Well, at least there will be a plethora of Star Wars games on Wii soon!