Project Sora has published a unique interview involving Nintendo president Satoru Iwata and Project Sora's Masahiro Sakurai on their website. The interview is quite interesting and revealing. The column discusses how the idea of making Smash Bros. for both the Wii U and 3DS came to be and discusses preliminary details.
It seems that the development team will be placing a focus on building up characters and collecting items on the 3DS and then demonstrating your abilities on the Wii U. Additionally, Sakurai teases that he is interesting in presenting a slightly different experience on the 3DS than what we're used to seeing in the series. One area of focus for the 3DS project will be placed on players assisting each other.
Read on for the details below…
Early discussions of Smash Bros. for 3DS
'TEKKENTM' UNDER DEVELOPMENT FOR Wii UTM AND NINTENDO 3DSTM

TOKYO, JAPAN – June 7th, 2011 – Leading video game publisher and developer NAMCO BANDAI Games Inc. today announced that two new TEKKENTM titles are under development on two Nintendo platforms; Wii UTM, which Nintendo Co., Ltd. is expected to launch in 2012, and Nintendo 3DSTM.

Selling more than 40 million units globally, the TEKKEN™ franchise is one of the most popular fighting game series of all time, featuring unique characters, fastaction, and original storylines for each of the title's iconic characters. The TEKKEN™ franchise has a rich history with Nintendo, having first appeared on the company's platforms 11 years ago with 'TEKKEN ADVANCE™', which released in December 2001 for GAME BOY ADVANCE™.
Skip to about 4:25 in the video and you'll hear Michael Pachter talking about Guitar Hero for Wii U…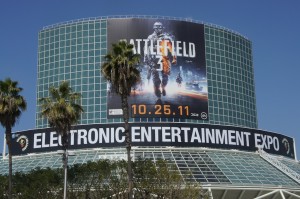 So, the internet in our hotel is about dial up speed, which means I had to let this upload overnight and then attempt to put it up this morning. Basically we just talked about everything we played yesterday, such as Super Mario 3D, Kid Icarus, Skyward Sword, etc etc, and then we answer your questions as well! It's a good time overall, so check it out and listen to it while you continue to catch up on all the E3 news!
Man, I really think this looks incredible. Not everyone has been impressed, but I definitely am! I'd actually sign up for a Zelda Wii U game that looks exactly like this right now.
Everyone pretty much knew that Nintendo would share any launch related news for the Wii U. The console is at least a year away, so we won't be getting any details until a few months before the system is ready to ship.
However, Satoru Iwata told Nikkei that Wii U won't be sold at the Wii's current price. Shocker, isn't it? This means that the console will probably cost more than ¥20,000.
In other Iwata news, the Nintendo president indicated that the Wii won't immediately disappear once the Wii U is out in stores, just like the 3DS and DS situation.
This information comes from Shigeru Miyamoto…
"As we have been working on the Wii U hardware I have been thinking that it is the perfect system for Pikmin, so we are going to make it on that. Because we have been working on Pikmin on Wii for a while, maybe it won't take too long for it to be finished."
I could see Pikmin Wii U being a launch title at this point. Even though it wouldn't be a system-seller like Mario, it'd be nice to finally see the plant creatures return and get some time in the spotlight. Besides, it's been way too long since Pikmin 2 was released.