Cruis'n creator considering original arcade trilogy for Switch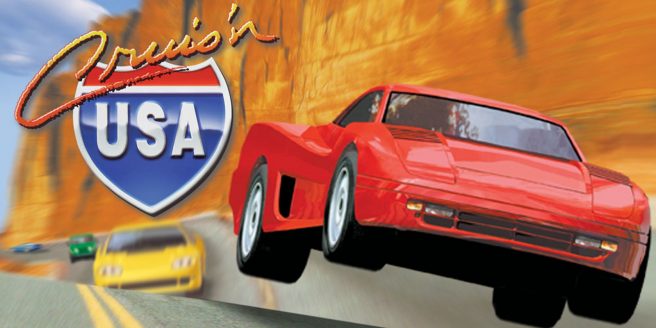 Could the original Cruis'n arcade trilogy appear on Switch at some point in the future? Series creator Eugene Jarvis does at least seem interested in the idea.
Speaking with Nintendo Everything in a recent interview about the series' future, Jarvis brought up the possibility of Switch ports that would support full HD. This would feature Cruis'n USA, Cruis'n World, and Cruis'n Exotica.
Jarvis's full words:
"There's an old saying that in this forever disposable world, a game coder is only as good as your last line of code (or in the case of an artist, your last pixel!)! So who knows what might happen. One idea would be to do a Switch retro-cade type thing and bring back the classic Cruis'n arcade trilogy – at full HD arcade resolution and 60Hz frame rates on the Switch. 30+ tracks! All 3 theme songs!!!!! "Cruis'n, Cruis'n the World, Yeah Yeah!". "Cruis'n Exotica – can you dig it?". I can't wait…"
There's nothing set in stone when it comes to bringing the original Cruis'n arcade titles to Switch, but the console will at least be getting the franchise's latest entry very soon. Cruis'n Blast will be releasing on September 14 as both a physical and digital title.
We'll have more from our Cruis'n Blast interview in the near future – stay tuned.
Leave a Reply