Cube Creator 3D's first update detailed, game will be submitted to Europe soon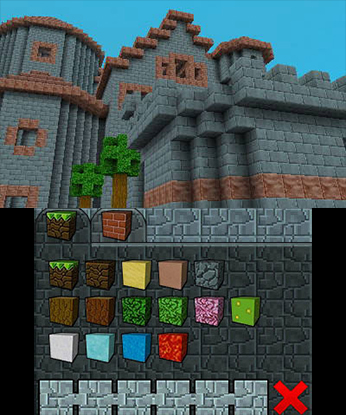 Big John Games recently shared some news about Cube Creator 3D. Along with information about the game's first update, the developer also confirmed that the European submission is happening very soon.
In terms of Cube Creator 3D's first patch, Big John Games is adding two new environments, new features to existing environments, new enemies, ladders, several new block types, several texture packs, and the ability to transfer environments between creative and survival modes. There will also be several bug fixes along with improved loading time and performance.
Big John Games is also planning on introducing multiplayer at some point in the future. However, it's only in "the initial planning stages" at the moment, so it's a fairly long ways off.
Cube Creator 3D's first update will be submitted to mid-June. The game itself will also be submitted to Europe shortly. Once language translations and ratings are done with, it'll be just about ready for launch on the European 3DS eShop.
Leave a Reply