Cuphead director on why the game doesn't have health bars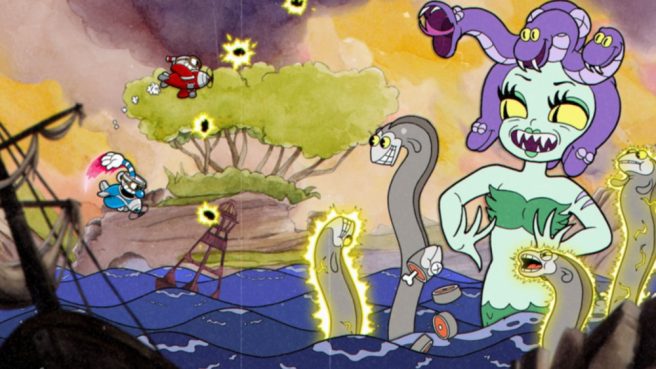 Something that Cuphead fans may notice about the game is that there aren't any health bars. While battling bosses, some may find it difficult to determine how close they are to being defeated.
Co-director Chad Moldenhauer explained why Studio MDHR opted for this approach in a recent issue of EDGE. It sounds like the developer considered implementing health bars in Cuphead while working on early mockups, but having them in would take away the feeling of playing an actual cartoon from the 1930s. Additionally, there was some concern that there would be a focus on DPS and potentially missing key visual clues.
Moldenhauer's full explanation is as follows:
"None of our early mockups using them ever felt right in the context of what we were striving for: to make Cuphead feel like a real playable cartoon from the 1930s. And design-wise, we also felt like including health bars might risk teaching players the wrong thing: pushing them to optimize meticulously for ideal DPS [damage per second] or even leading to them missing key visual cues for attacks or projectiles as they glanced at the boss health bar."
Cuphead and its DLC, The Delicious Last Course, are available on Switch. You can read our interview with Studio MDHR about the new content and more here.
Leave a Reply