Cytus Alpha launches for Switch in the west this April, physical version announced for North America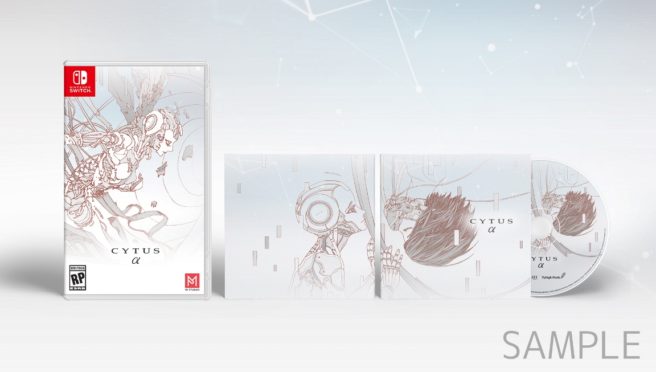 It was announced last month that Cytus Alpha is hitting Japan on April 25. Today, PM Studios and acttil followed up with some news for the west.
Cytus Alpha, a rhythm game from Rayark, will also be launching this April in the west. A specific date will be shared in the future. That's not all though, as a physical version is confirmed for North America, and the initial release will come with a special CD that has music from [Chapter Ω].
Here's an overview for Cytus Alpha:
About Cytus Alpha
Cytus Alpha is a rhythm game featuring a futuristic graphical style, which includes more than 200 songs from the original Cytus and new tracks created for Cytus Alpha. Players will use the Nintendo Switch's unique Touch controls to hit notes for maximum control. There is also an online mode, where players can engage in score battles with other rhythm fanatics.

Key Features
– Music: More than 200 tracks from the original release with over 400 Charts, along with additional unreleased songs, including exclusive songs from Cytus Ω, which are available in Chapter Ω as well as collaborations from Chapter Ω!
– Visuals: Mesmerizing futuristic graphics with a new UI developed specifically for Nintendo Switch!
– Story: An in-depth data system for diving into even deeper story engagement!
– Difficulty: Easy to hard modes to satisfy beginners and veteran rhythm game players alike, and various musical tastes such as pop, jazz, trance, hardcore and more!
And a trailer:
Source: PM Studios PR
Leave a Reply