Deltarune Chapter 2 Switch gameplay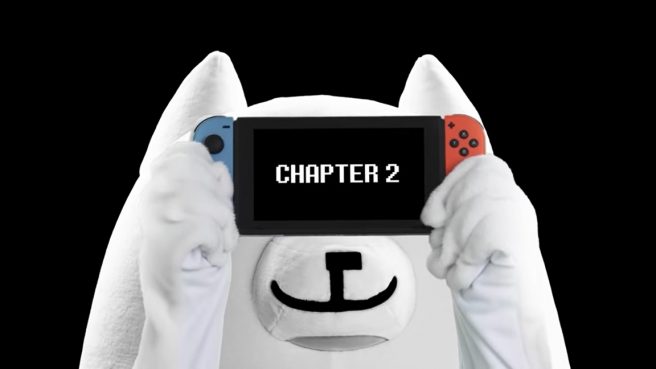 Following its appearance in yesterday's Nintendo Direct, we now have gameplay of Deltarune Chapter 2 on Switch.
Deltarune, coming from Undertale creator Toby Fox, had its first chapter on Switch way back in 2019. This second chapter can be played for free just like the first one.
Here's a brief overview with some additional information about the game:
The next adventure in the Undertale series has appeared!

The award-winning indie RPG, Undertale, expands the series with a brand new game… in a different world! Create your own avatar, meet strange friends, and jump into the darkness. The first two chapters are free, so what are you waiting for? And more (paid) chapters will come out as soon as we finish them, so keep an eye out! For years!
Take a look at the Deltarune Chapter 2 Switch gameplay in the video below.
If you already downloaded Deltarune Chapter 1 on Switch previously, this new content can be accessed for free by updating the game. For all other new players, Deltarune Chapter 1&2 can be found on the Switch eShop – there's no cost to download.
Fox is continuing development on Deltarune with additional chapters. Keep track of future updates about the game through the official website here.
Leave a Reply