Denis Dyack on Shadow of the Eternals, working with Miyamoto/Iwata, NX excitement, more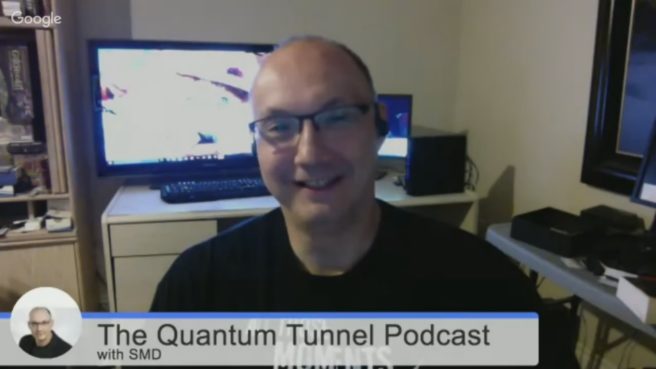 Eternal Darkness creator Denis Dyack spoke with YouTube user SuperMetaldave64 in a new podcast published today. Dyack gave an update on the Shadow of the Eternals project, his experience working with Shigeru Miyamoto and Satoru Iwata, his excitement for NX, and more.
Here are a few excerpts:
On Shadow of the Eternals…
"There's likely to be some announcements in the not-too-distant future. When we actually do it, I can't say at this point, but I do think that there's going to be a couple of shockers coming. I'm really looking forward to seeing what the responses are. We're really excited. And remember as well, our company we're not just doing games, so we're pairing with television and film as well so it'll be a myriad of things coming out on some of the things that we're doing. It's going to be very different."
On working with Miyamoto…
"I've never met someone who's so focused on trying to make things good, and he says both very focused feedback on particular gameplay items and then at the same time he'll give you 10,000 overview of what he thinks of the feel and the spirit of the game. He'll be like, 'I'm not sure if we're going too much in this direction, and I think the spirit of the game needs to go in the spirit in this direction.' So you get both specific feedback of various mechanics and at the same time he would give very general feedback on the spirit of where everything stood. It was pretty awesome working with Mr. Miyamoto, and he did contribute (to Eternal Darkness) for sure."
On working with Iwata…
"So a lot of people don't know this – the first person to ever visit Silicon Knights from Nintendo Japan was Mr. Iwata. Mr. Iwata was the person who recommended that Nintendo buy an equity stake in Silicon Knights, so he was the person who drove all of that. And so I got to know him quite well and he was on our board of directors for awhile, I spoke to him on a regular basis whenever I was in Japan. So I would say the level of interaction with Mr. Iwata was equal to that of Mr. Miyamoto and some cases more actually because he had board of director's duties and things like that. I remember he became president of Nintendo I think when we were working on Twin Snakes. I remember being on stage with Mr. Kojima, Mr. Miyamoto, Bill Trinen, and we're all talking, and then they announced it and I congratulated Mr. Iwata and I was like, 'Wow'. And he was like, 'I know'."
On Iwata's passing…
"He was amazing. I was so shattered when he passed away, and he is one of the best guys I've ever met in the industry…"
On NX…
"Am I really, really excited about the NX? I think so. I think probably more than ever, on any other previous console generation. I remember Mr. Iwata saying some things… just seeing how excited he was on talking about the future. I know these guys, and I feel really good about what's coming. So, and I think those who are concerned and worried, don't."
You can listen to the full podcast below for more on these points and other topics.
Leave a Reply