Disney Infinity 3.0 adds official Splatoon-like Toy Box game called "Squid Wars"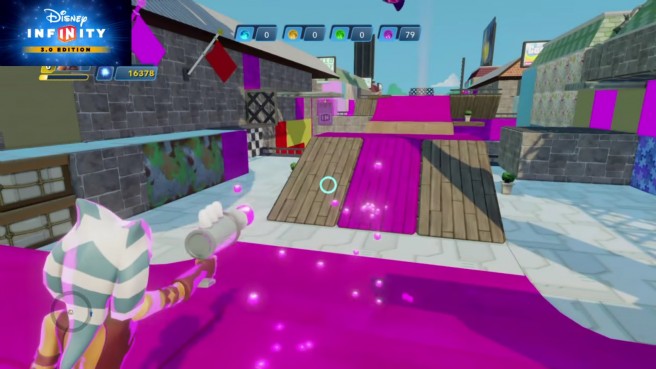 Disney Interactive has added in a new Toy Box game to Disney Infinity 3.0 known as "Squid Wars". Unsurprisingly, this one takes quite a bit of inspiration (to say the least) from Nintendo's shooter, Splatoon.
Squid Wars rounds are two minutes long. At the end of the match, the winner is chosen by the team that paints the most scenery.
Here's a look at Squid Wars in action:
Leave a Reply