Disney Infinity 3.0 – Marvel Battlegrounds play set coming next spring, new figures revealed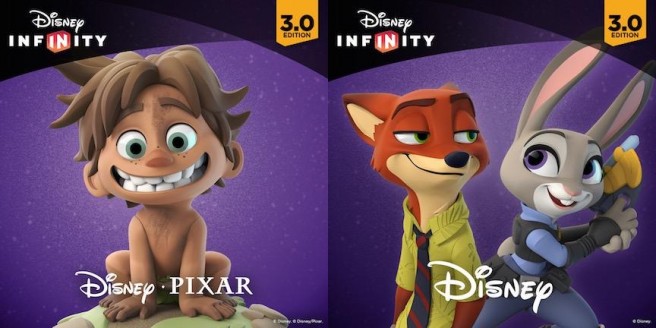 Several announcements about Disney Infinity 3.0 were made during the D23 Expo earlier today.
A new Play Set is on the way known as "Marvel Battlegrounds". This features new story-based levels, and it will be the first play set with 4-player cooperative multiplayer. Marvel Battlegrounds launches in spring 2016.
Disney Interactive has many new figures on the way. Hulkbuster and Ultron are coming in November, followed by Spot from Pixar's The Good Dinosaur and Judy and Nick from Disney's Zootopia. Peter Pan will also be getting a figure sometime in 2016.
Last but not least, a new set of limited edition Light FX Star Wars character figures were unveiled. Consumers will be able to pick up figures based on Luke Skywalker, Darth Vader, Anakin Skywalker, Yoda, Obi-Wan Kenobi, and Kanan Jarrus this holiday. Each one features Lightsabers that light up when placed on the Disney Infinity base.
Leave a Reply