Doctor Who: The Edge of Reality release date moved to October 14, new trailer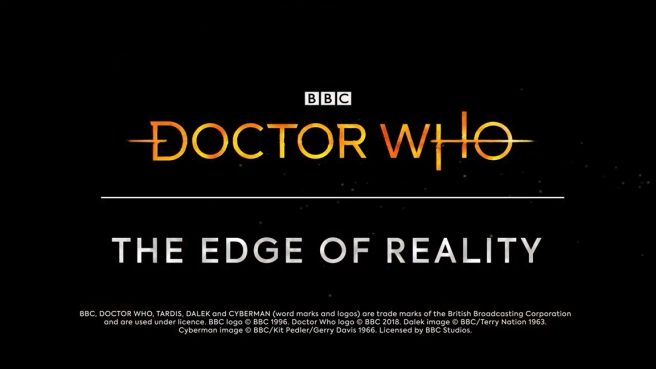 Doctor Who: The Edge of Reality has a new release date. It was previously planned for September 30, but will now launch on October 14. BBC Studios and Maze Theory shared the news today.
Doctor Who: The Edge of Reality is a first-person sci-fi adventure game that puts the focus on story, puzzles and exploration. It expands upon the original story from VR adventure Doctor Who: The Edge of Time with the guidance of familiar characters: the Thirteenth Doctor (voiced by Jodie Whittaker) and the Tenth Doctor (voiced by David Tennant).
The game has a new nemesis and new environments. Fans of the television show will also encounter plenty of Easter eggs. The ultimate goal is to exterminate the 'Reality Virus' that threatens the universe and come face-to-face with classic Doctor Who monsters such as Daleks, Weeping Angels, and Cybermen.
Going along with today's release date news, a new trailer has come in for Doctor Who: The Edge of Reality. Find it below.
Doctor Who: The Edge of Reality is due out for Switch via the eShop on October 14. Visit the official site here.
In case you missed it, we're currently running a giveaway for another Doctor Who title, Doctor Who: The Lonely Assassins. Read more about how you can win a special Switch system here.
Leave a Reply