Dokapon Kingdom: Connect opening movie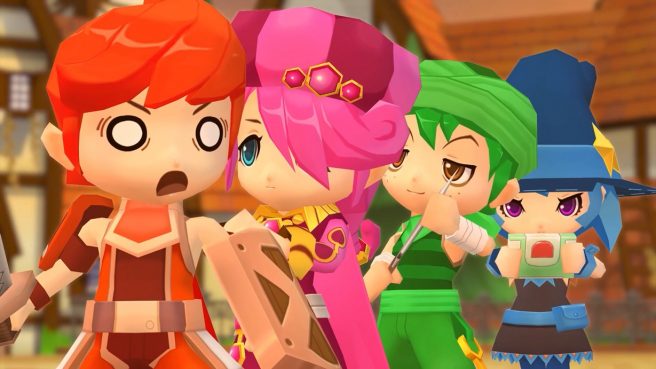 Idea Factory has come forward with the official opening movie for Dokapon Kingdom: Connect. Additionally, we have details about jobs in the game.
Here's the full rundown:
Standard Jobs: Before the start of the game, a player can choose from 3 different characters: Warrior, Magician, or Thief. Players can also adjust the color of their outfits, as well as their facial expressions for each character. Each job has unique skills and abilities, so choose wisely!

Advanced Jobs: As players progress through the game and defeat monsters, players will notice that their mastery stats will increase for their standard job. Players must meet certain prerequisites (i.e. master the Warrior) before they can head back to the castle and ask the King for a change in advanced jobs. Players can choose from 6 different advanced job classes: Alchemist, Cleric, Spellsword, Monk, Acrobat, and Ninja.
View the Dokapon Kingdom: Connect opening movie below.
Dokapon Kingdom: Connect launches on Switch this spring.
Leave a Reply