Doom Eternal doesn't have traditional multiplayer, Battlemode is the primary multiplayer mode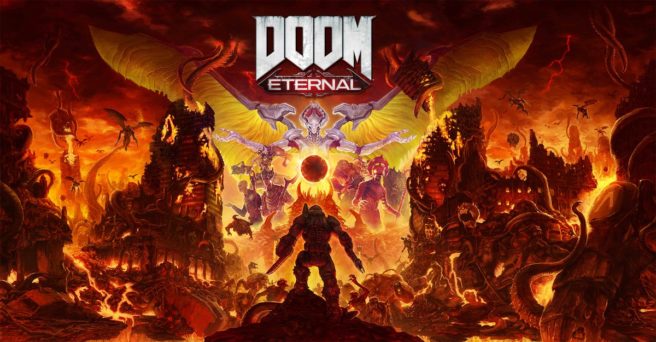 One of the new features we found out about for Doom Eternal this past week is Battlemode. In this multiplayer mode, a fully-armed Doom Slayer goes up against against two player-controlled demons in first-person combat.
As far as multiplayer goes, that'll be just about it for Doom Eternal. Executive producer Marty Stratton told IGN at E3 this week that there will not be any other traditional multiplayer mode in the game.
Stratton said:
"No traditional multiplayer mode. Battlemode is our primary multiplayer mode. The cool thing about it is it's ripped straight from Doom; it's the combat players want and love, you're familiar with the gameplay, playing as a Slayer. When you look back to Doom 2016, we kind of did something more traditional. Skill vs skill twitch vs twitch. It didn't have any of the components of Doom that people loved from the campaign. It didn't have the slayer or demons in a meaningful way. It just kind of fell flat so we really flipped the script on it and decided we need to develop this internally, we need to pull it from what Doom is all about, demons vs slayer."
Creative director Hugo Martin chimed in with the following:
"In 2016, we discovered we need to lead and not follow. In the single player, we lead. And we owned it, we made a Doom game, we didn't necessarily care about the trends or anything. In the multiplayer, we took a little bit of this and a little bit of that and it became obvious to fans and obvious to us that's not what we wanted to do. We developed Doom: Eternal's multiplayer internally and we really focused on making the best multiplayer possible. It feels like Doom but with our friends."
Leave a Reply