Dragon Ball Xenoverse 2 – next update and Legendary Pack 1 out this month, trailer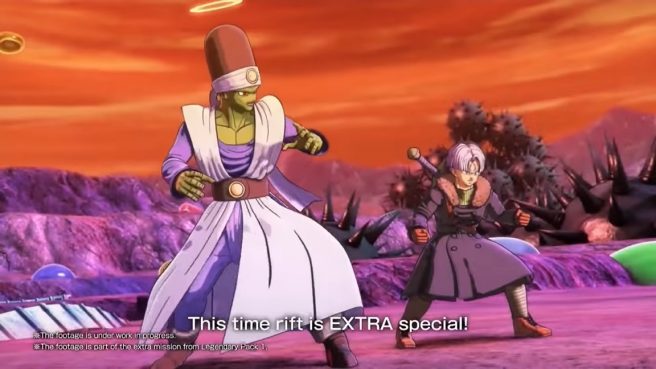 Bandai Namco has shared the latest on Dragon Ball Xenoverse's next major DLC. Legendary Pack 1 will launch this month alongside the next free update, the company announced today.
Legendary Pack 1 features Pikkon and Toppo (God of Destruction). As for the update, it includes a Janemba CC Mascot and five new figures for the Hero Colosseum: Topo (God of Destruction), Pikkon, Janemba, Gogeta (Super Saiyan 1), and Vegeta (SSGSS).
Here's a trailer:
Dragon Ball Xenoverse 2's next free update arrives on March 16. Legendary Pack 1 comes out just a couple of days later on March 18.
Leave a Reply