Dragon Quest 35th Anniversary Special live stream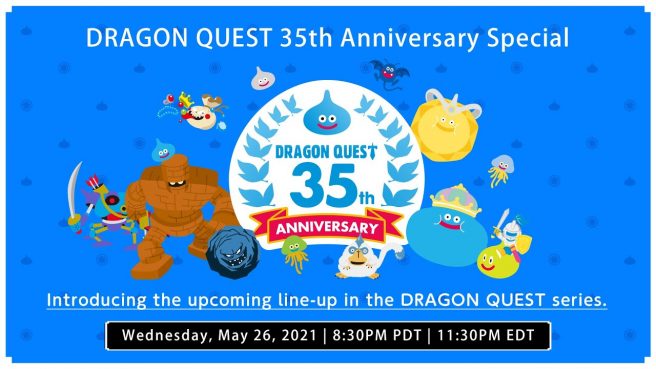 In celebration of Dragon Quest day on May 27 as well as the series' 35th anniversary, Square Enix is hosting a special broadcast to showcase all of the latest information pertaining to the franchise. It will begin at 8:30 PM PT / 11:30 PM ET / 4:30 AM in the UK / 5:30 AM in Europe. The presentation will feature live English interpretation from Japanese for the very first time.
We have an embed for today's live stream below. If there's any notable Nintendo-related news, we'll be sure to share it on the site.
Leave a Reply