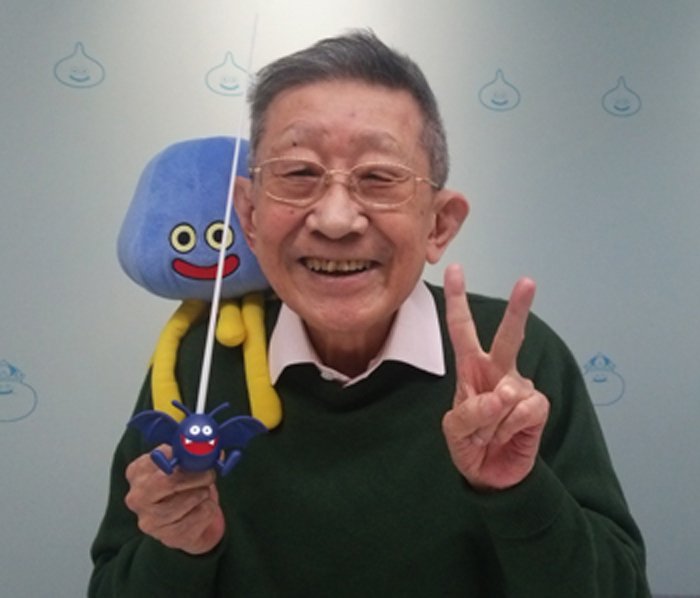 The composer for the Dragon Quest series, Koichi Sugiyama, has passed away at the age of 90. Square Enix Japan has put out a statement about the composer's passing on their official Dragon Quest website and listed his cause of death as septic shock. He passed on September 30, 2021.
Koichi Sugiyama has created music for the Dragon Quest series since its inception and is listed as contributing to over 500 songs for the game series over the years. Square Enix says in their statement that his last task before his death was composing the score for the upcoming 12th mainline game in the series, Dragon Quest XII: The Flames of Fate. What progress he made on this task was not listed in the statement.
Finally, in their statement Square Enix thanks him for his contributions to the Dragon Quest series and says that the music will be a part of his legacy. Comments by his collaborators, such as Yuji Horii (principle game designer and scenario writer for Dragon Quest) and Akira Toriyama (creator of Dragon Ball), can be seen on his obituary page and a memorial is being planned by Square Enix, scheduled to take place in Sugiyama at some point in the future.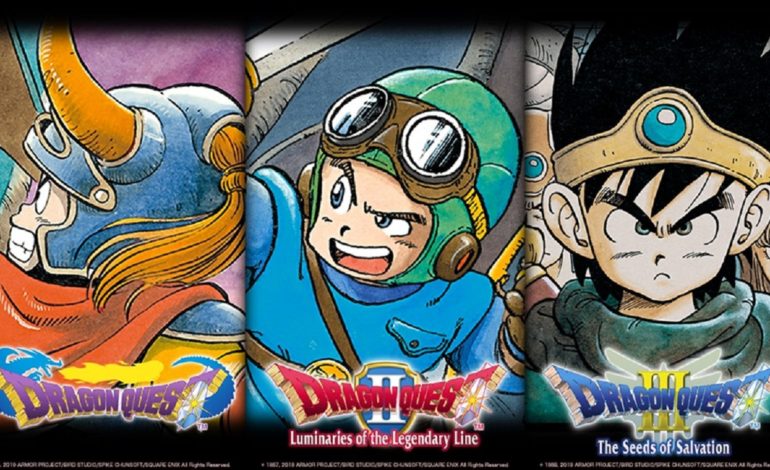 During the Dragon Quest 35th Anniversary stream, series creator Yuji Horii announced that Dragon Quest III is being remade in HD-2D. He explained that this was due to the popularity of the game. However, it seems that Horii's plans go past just a Dragon Quest III remake and on to also remaking the first and second games in the HD-2D style.
He started talking about this during the 35th anniversary live stream after announcing the Dragon Quest III Remake and saying that "Maybe afterwards, we maybe make [Dragon Quest] 1 and 2." He continued by saying "So, we're thinking maybe 3 we can start, and then maybe 1 and 2 there would be some kind of unexpected surprise."
Eventually, the other presenter flat-out asked if Horii was planning on remaking the first 2 games in HD-2D as well, and he answered with "Well, we want too."
So, while these remakes are not official, it seems pretty likely that the Dragon Quest team has plans to bring the first 2 games to HD-2D after Dragon Quest III. This whole exchange was translated by an official translator on the live stream, so if you'd like to take a look at the original clip, check it out below (starts at 50:00)!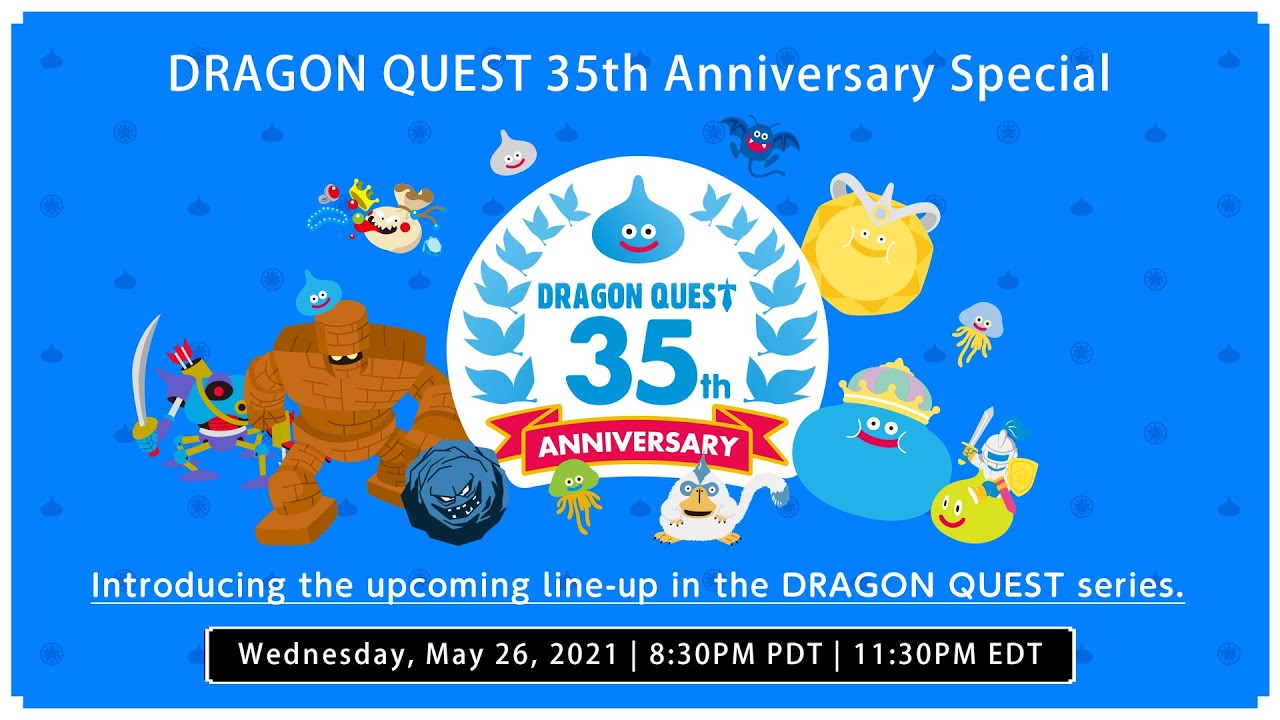 In celebration of Dragon Quest day on May 27 as well as the series' 35th anniversary, Square Enix is hosting a special broadcast to showcase all of the latest information pertaining to the franchise. It will begin at 8:30 PM PT / 11:30 PM ET / 4:30 AM in the UK / 5:30 AM in Europe. The presentation will feature live English interpretation from Japanese for the very first time.
We have an embed for today's live stream below. If there's any notable Nintendo-related news, we'll be sure to share it on the site.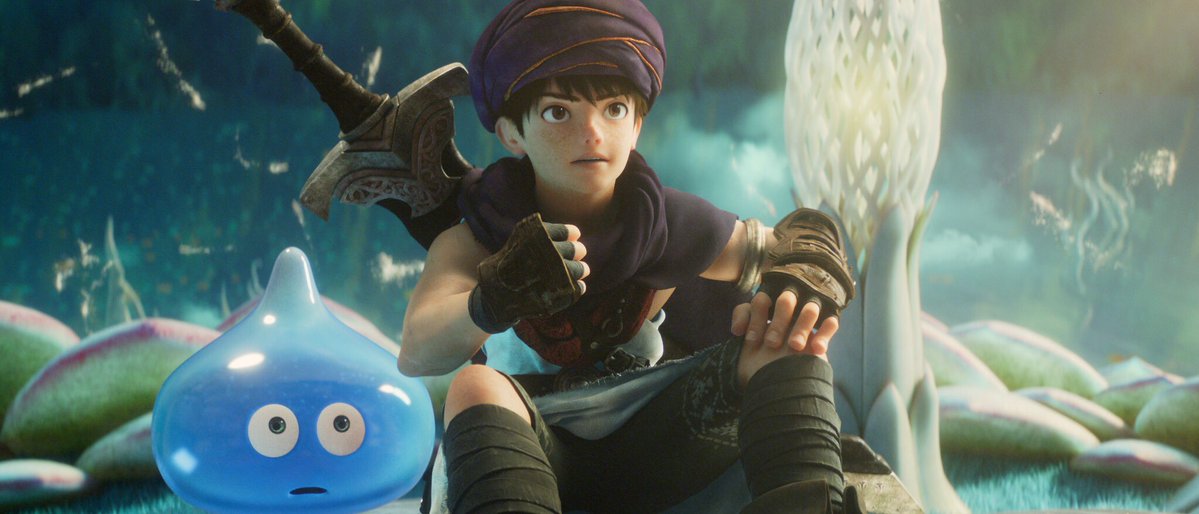 Dragon Quest: Your Story debuted in Japan last August. The movie was based on Dragon Quest V, Square Enix's RPG that first appeared on the Super Famicom in 1992 and later on DS in 2008 / 2009.
Thankfully, an English release of Dragon Quest: Your Story is in the cards. Netflix has updated with a listing confirming that it will have the film available to stream for subscribers next month.
Here's a brief description of the movie: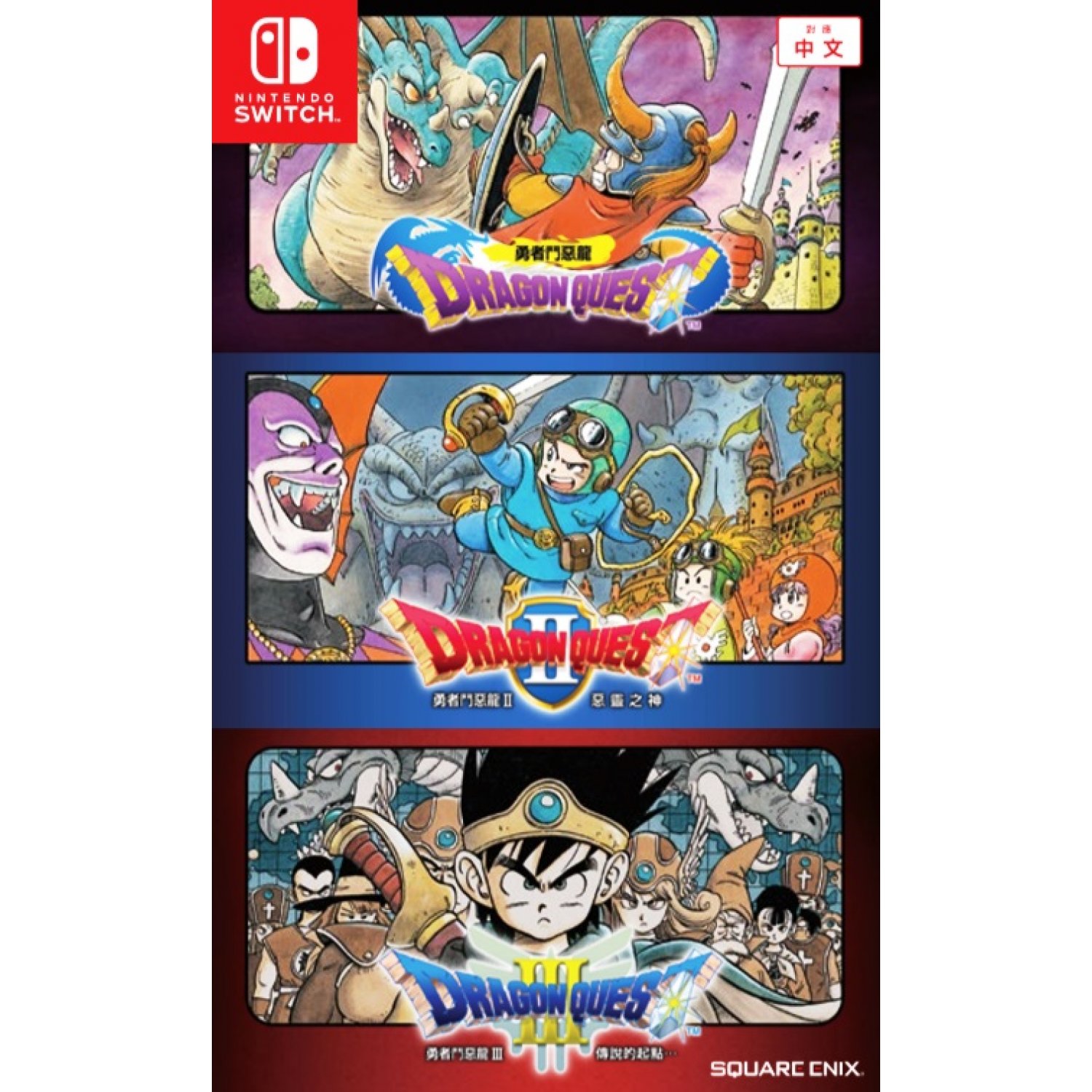 The physical version of Dragon Quest, Dragon Quest II, and Dragon Quest III will launch on October 24, Square Enix has announced.
Currently, the package has only been announced for Asia. All three games will still support English in addition to Chinese and Korean.
You can pre-order a physical copy on Play-Asia here.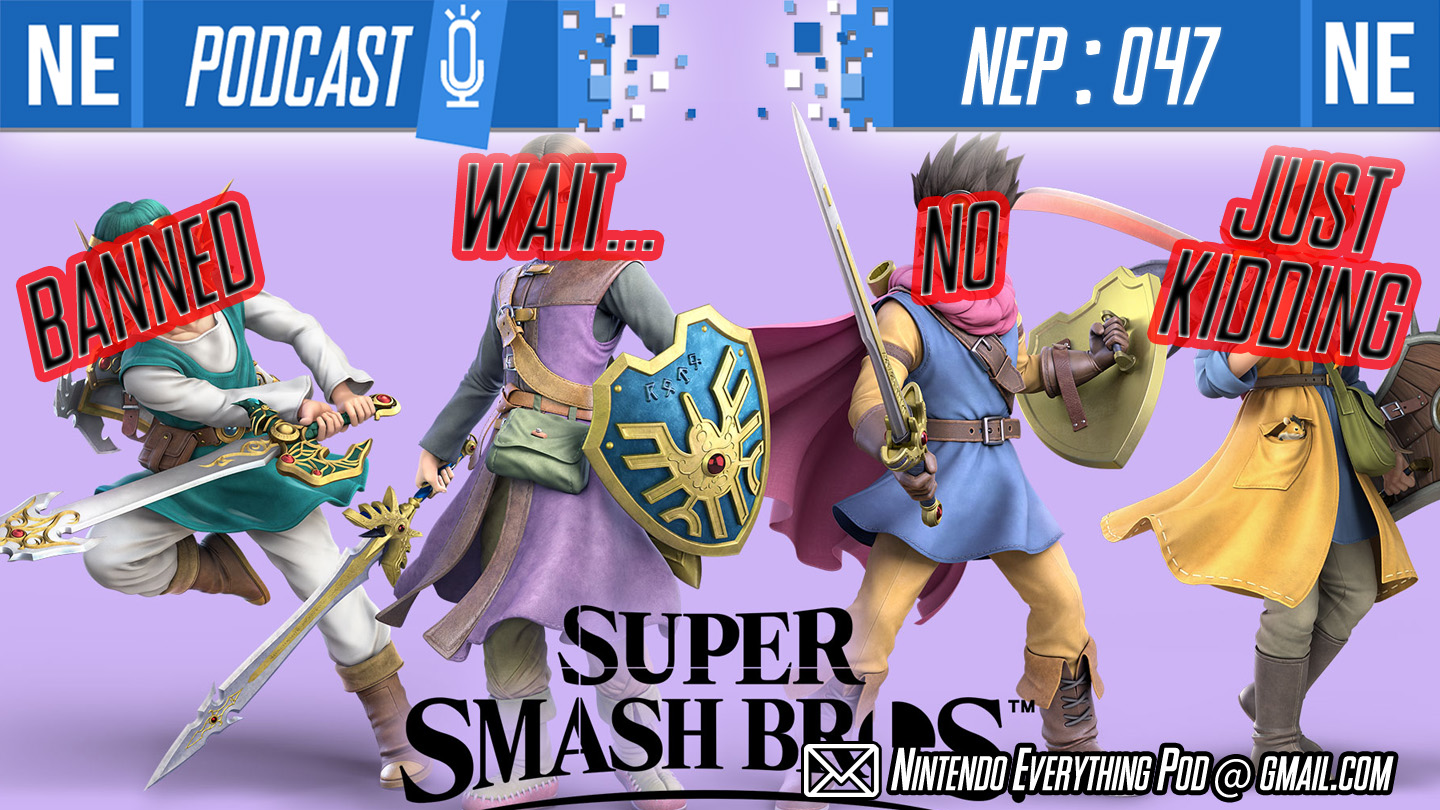 Hello, my geese and goslings! This week on NEP we've got some controversial and complex talking points: Hero being banned then unbanned in official Nintendo France tournaments (and what constitutes an OP character or a ban), Mario Kart Tour and the success and failure of mobile games and how that affects genuine gaming, and the Switch Lite launching on the market. We then get some great listener mail sent to us and we blather on there, too, because complex issues require complex analysis.
If you're enjoying NEP, please consider giving us a 5 star review on Apple Podcasts, aka new iTunes. It's incredibly helpful in getting us exposed to new listeners through algorithms, so we would greatly appreciate your help. Thank you for listening!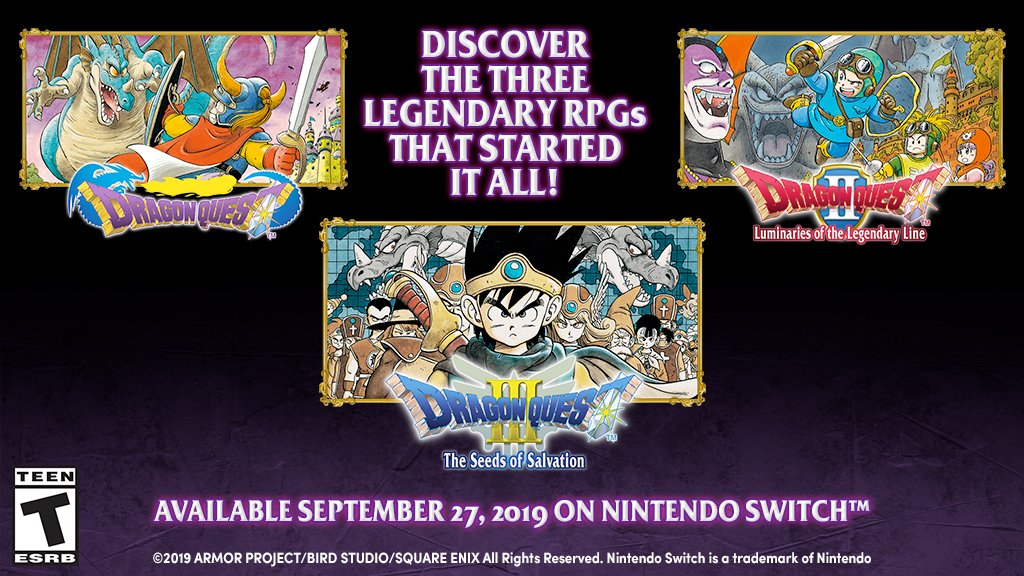 Dragon Quest, Dragon Quest II, and Dragon Quest III are out on Switch starting today. To celebrate, series creator Yuji Horii has shared a new message with fans.
It reads in full: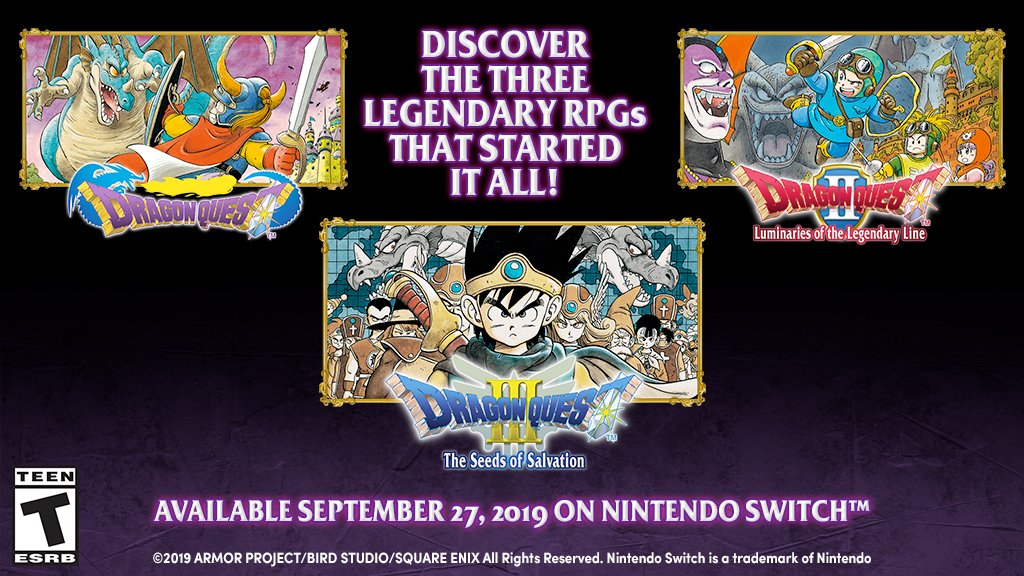 The first three entries in the Dragon Quest series launch on Switch worldwide tomorrow. For a look at gameplay from each one, check out the footage below.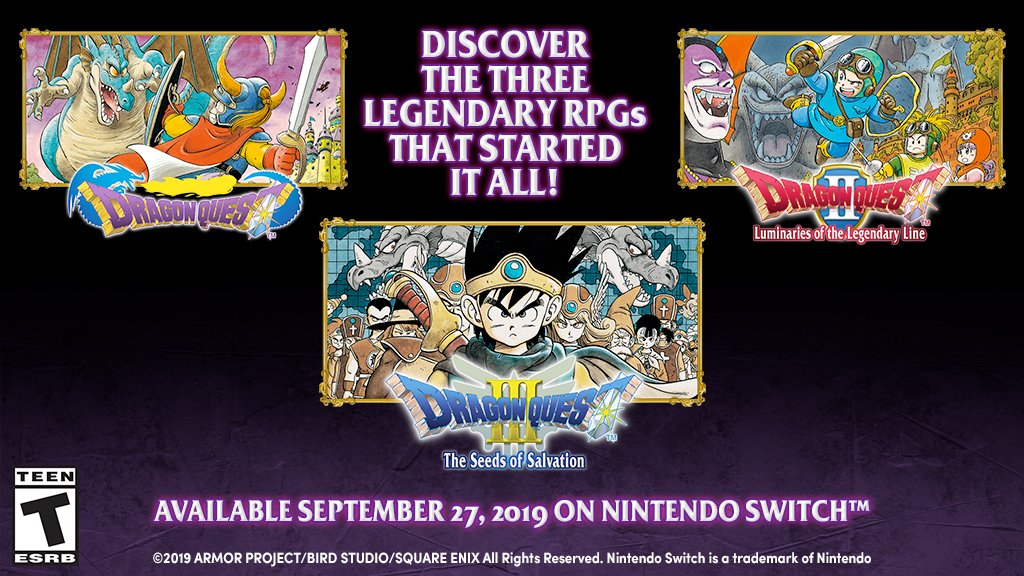 The first three Dragon Quest games for Switch are coming to North America and Europe, Square Enix has confirmed. They'll all be available starting September 27.
These titles are expected to be digital-only in the west. However, in Asia, a physical version will be offered with English support. It can be imported from Play-Asia here.
Here's the full announcement, including pricing: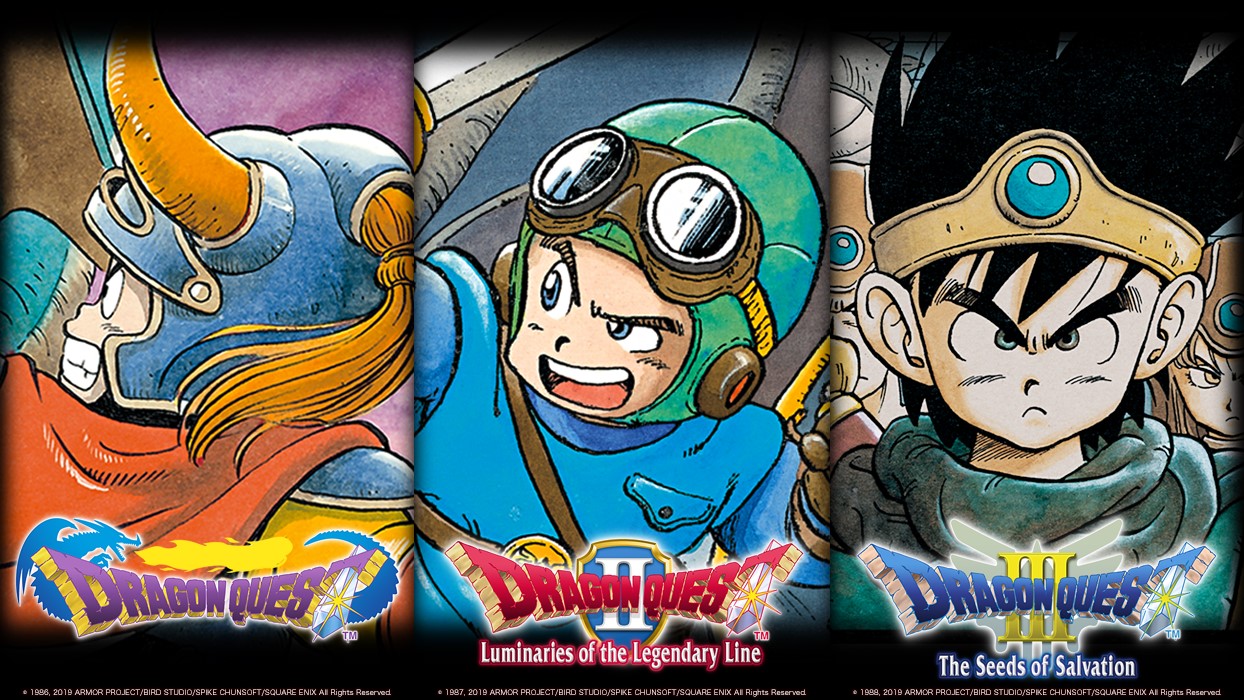 During the Japanese version of this week's Nintendo Direct, Square Enix revealed that the first three Dragon Quest games are coming to Switch this month. While there hasn't been any news for the west, it looks like there will be an English option available.
Square Enix Asia has indicated that those same three Dragon Quest games will be distributed in Asia "as one packaged bundle." English, Traditional Chinese, and Korean language options will be supported.
Square Enix Asia mentions that the release will be taking place sometime in 2019.