Dragon Quest Monsters: Joker 3 Professional details and screenshots cover Nochorin features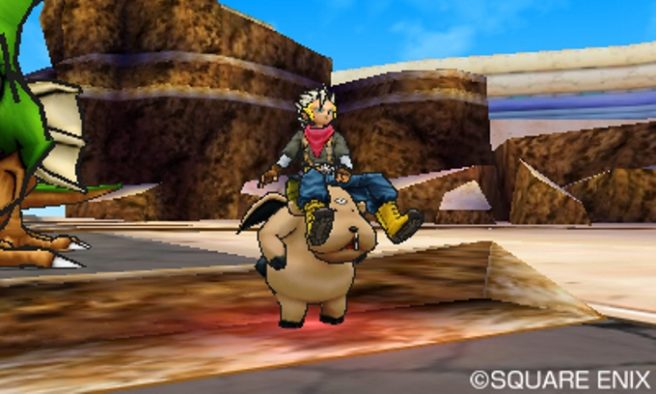 Square Enix is sharing another round of information about Dragon Quest Monsters: Joker 3 Professional today. With the latest news, details focus on activities that can be done by player's partner Nochorin.
There are three new things that the players can request of Nochorin:
1. Want to take a shortcut: Nochorin will allow players to skip parts of the story – either to the following story section or at the next boss; useful for those who have already played the original Dragon Quest Monsters: Joker 3.
2. Want to scout: Nochorin will scout monsters in player's stead. It may fail when trying to scout strong monsters, but you can keep giving these requests at any time. There may be also monsters that can only be scouted by Nochorin.
3. Want to pick up items: Nochorin can also pick up items required by players. Depending on its mood, it may obtain a number of items in one go.
Another new feature is Ride Combine, which combines two monsters – one ridden by the player and one ridden by Nochorin – into a single stronger monster. However, it only seems to be available during battles. When combined, the player's monster will become bigger and more powerful. There are also special skills and abilities that are exclusive to Ride Combine.
Examples of these skills include:
– Toumabakuenzan (Fighting Demon Explosive Fire Slash): engulfs the surrounding area in an explosive fire; the lower the user's HP, the more damage will be dealt
– God's Judgment: Drops fierce thunder from above, and deal enormous physical damage to all enemies
And a couple of examples for abilities:
– Dragon Killer: Self-explanatory; greatly raises damage against dragons
– Item Extreme Up: Extremely raises chances of enemies dropping items
Screenshots for today's coverage are in the gallery below.
Leave a Reply