DS classic Monster Tale making a return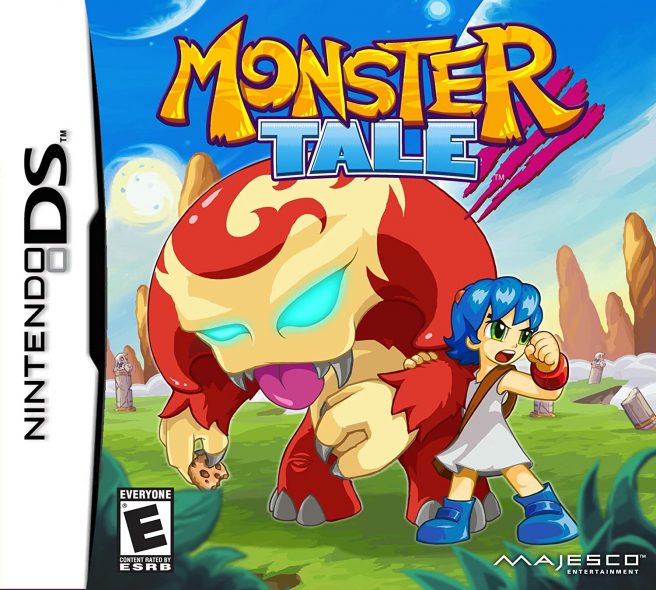 A decade after its original release on DS, Monster Tale is making a comeback. Majesco Entertainment has announced plans to bring the title to "modern game platforms" in 2021.
Monster Tale Ultimate was announced for 3DS in 2015, but the project never materialized. Original developer Dreamrift had plans to spruce up "every single aspect of the adventure" with new art assets, stereoscopic 3D support, rebalanced gameplay, and the ability to switch between a new orchestral soundtrack and the original chiptune music. There were also plans for new rooms and areas, adjustments to backtracking, and rebalancing.
Here's an official overview of Monster Tale from Majesco:
Developed by Dreamrift, Monster Tale left its mark by bringing a nostalgic feel and a vibrant world featuring the human monster duo of Ellie and Chomp.

Players in Monster Tale experience a seamless blend of classic gameplay styles of puzzle-platformers, Metroidvania, and pet management as they seek to rid the fantastic Monster World of the evil ragtag group the Kid-Kings. Working together Ellie and Chomp must learn new skills in order to return the world to the rightful hands of the monsters and help Ellie return home.

Monster Tale features a beautifully crafted world of 2D pixel artwork reminiscent of classic 90's titles. As players explore the world as Ellie, they'll unlock new abilities for her to use to overcome the obstacles she faces. They'll also help to train her monster companion Chomp so that he can evolve and aid Ellie in their adventures.
Unfortunately, Majesco didn't clarify which platforms the Monster Tale re-release will appear on. But given the game's history and Switch's success, we should be seeing it on Nintendo's current console. Majesco also recently released Double Dragon Neon on Switch.
Source: Majesco PR
Leave a Reply