Eiji Aonuma on the type of Zelda he wants the new Wii U game to be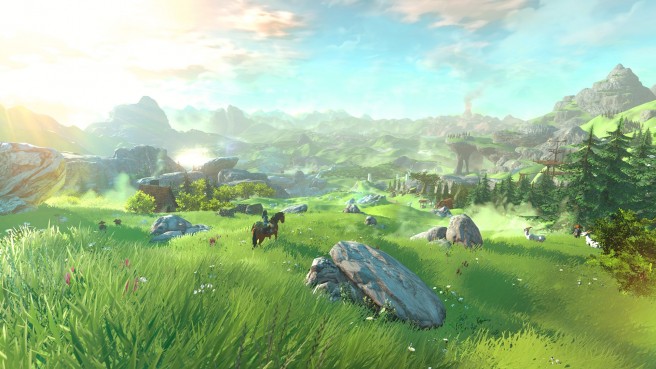 In a recent edition of the Japanese feature "Nintendo News", Zelda producer Eiji Aonuma continued speaking about various aspects of the series, including the new game for Wii U.
One of the questions asked about the type of Zelda he wants the project to become. As he's done in the past, Aonuma spoke about the large-scale world and rethinking the franchise's traditions.
His comments in full:
I still won't say so much about this, but we made it a theme of sorts to review the commonplaces of Zelda. In the Wii U version, I feel like I have to say, "the game will take place in a vast world!" For example, "If you go to the other side of that mountain, what will happen?" or "I have seen this from this side, but I wonder what appears from the other side." You can play like this, but you might not be that free in the game quite yet. At this time in the Wii U version, if you just think you can continue walking freely, beyond the mountains, over the valleys, you will just continue to walk until you're very far away. So how you will play the new Zelda, well… I look forward to how everyone will do so!
Elsewhere in Nintendo News, Aonuma discussed one fan letter from the mother of an elementary school girl who said The Legend of Zelda: Ocarina of time helped her daughter recover from illness. You can find that here.
Leave a Reply