Eiyuden Chronicle: Rising confirmed for Switch, debut trailer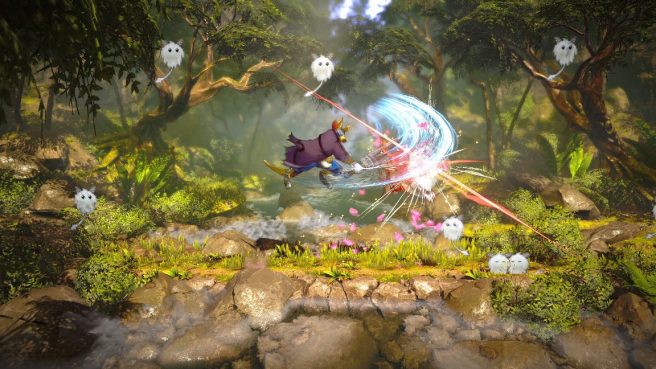 Earlier this year, 505 Games and Natsume Atari announced Eiyuden Chronicle: Rising. This is a companion game planned for Eiyuden Chronicle, a new RPG coming from the creator of Suikoden.
We weren't quite sure about platforms for Eiyuden Chronicle: Rising when it was first made known, but we now have confirmation that it's planned for Switch. The title is due out in Spring 2022. A more specific date will follow.
Here's a brief overview of the game:
Eiyuden Chronicle Rising is a town-building action RPG set in the same world as Eiyuden Chronicle. It weaves together the pre-war tales of various characters who will eventually become your companions in Eiyuden Chronicle.

The game will introduce a portion of Eiyuden Chronicle's cast of characters in an original story with thrilling action and engaging town-building elements.

There might even be some small perks for players that link the game with Eiyuden Chronicle.
Get a look at the first trailer for Eiyuden Chronicle: Rising below.
As for the main game, the team has said that the project will appear on "Nintendo's next generation hardware". The RPG is farther off as rather than releasing in 2022, it was delayed to 2023 earlier in the year.
Leave a Reply