European release dates from the eShop – Shovel Knight, Disney Infinity 2.0 digital, Picross e5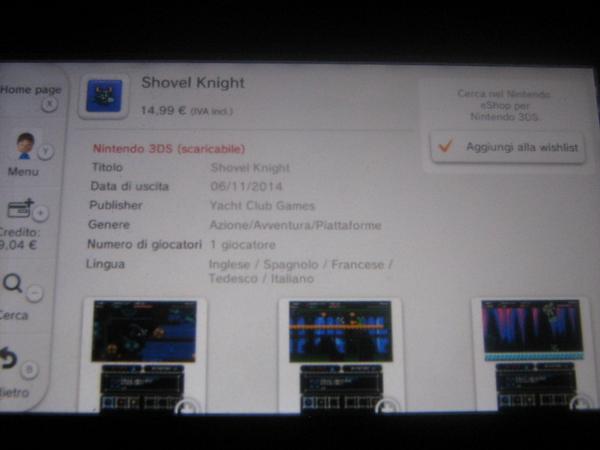 Update: Here's what Yacht Club says about the eShop listing:
@JeGeekJePlay Seeing that release date is a surprise to us honestly! Possibly a mix up?

— Yacht Club Games (@YachtClubGames) October 22, 2014
@JeGeekJePlay The Wii U and 3DS versions should be released on the same day! Though we're still waiting to find out when that is exactly.

— Yacht Club Games (@YachtClubGames) October 22, 2014
---
The European Wii U eShop has apparently dated several games for Europe.
First up, Shovel Knight will apparently launch on November 6 for €14.99. Yacht Club Games previously confirmed that the game would be launching in Europe and Australia next month, but a specific date wasn't shared.
Also due out on November 6 is the eShop version of Disney Infinity 2.0. Wii U owners will be able to purchase the title for €29.99.
Last but not least, Picross e5 is slated for November 11 (with a €5.00 price point).
Note that while these dates are likely accurate, they have not been officially announced.
Leave a Reply