Everything you need to know about Nintendo Switch Sports (and eShop credit giveaway)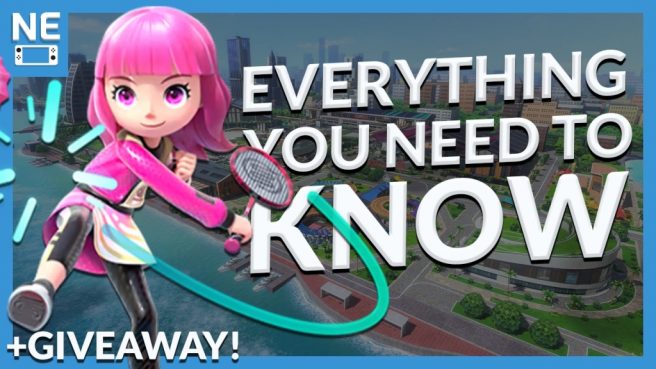 At the end of this month we will see the release of Nintendo Switch Sports, the new entry for the Wii Sports series. Taking into consideration the similarities between Switch and Wii, including motion controls and the huge install base, it's not a surprise to see the series returning.
However, some have questioned decisions made for the game such as the six sports available or the new design for characters. In today's video, I discuss everything that we know about the game yet and share a few opinions as well. You can check the video down below – and be sure to watch until the end, as we also have a giveaway in which you can win $20 eShop credit.
In case you missed it, you can check out our last video here in which we went over Nintendo's past with direct sequels and how Zelda: Breath of the Wild 2 fits into that. We also published a video review of LEGO Star Wars: The Skywalker Saga, which is up here. Lastly, head on over here for our thoughts on the top five Nintendo franchises that have had the most successful transition from 2D to 3D.
Leave a Reply