The 5 best 2D to 3D jumps for Nintendo's franchises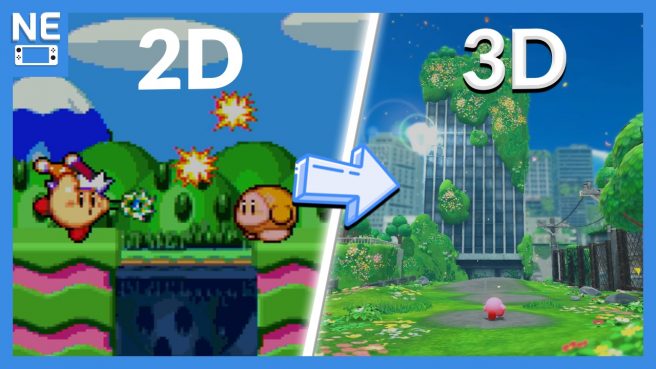 Recently, the first Kirby game with true 3D gameplay was released on Switch. It's fascinating to observe that process and notice the many adaptations developers make to guarantee that everything works perfectly in that sort of new and complex environment.
In today's video, we're looking back at some of the franchises from Nintendo that made the jump from 2D to 3D with great success. I specifically went with five series that I consider the best. You can check the full list in the video down below.
In case you missed it, we published a video last week with some thoughts about LEGO Star Wars: The Skywalker Saga after we were given a new look at the game – you can check it out here. We also posted a video here recently discussing why the return of Mario Strikers is such a big deal. And finally, we put up a video earlier this month looking back on Nintendo's software output as of late in celebration of Switch's fifth anniversary – you can give it a look here.
Leave a Reply