Fan turns Zelda: Ocarina of Time's Hyrule into Mario Kart 8 track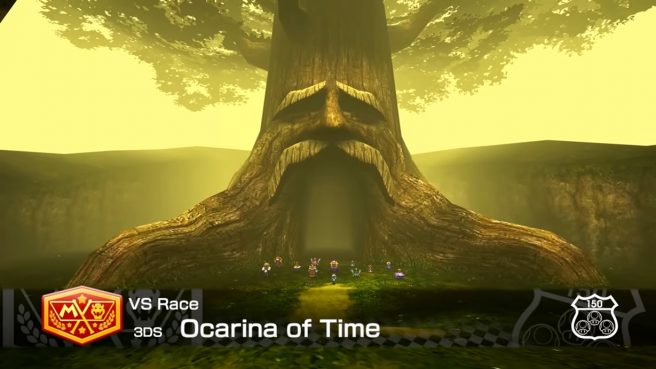 A new fan-made Mario Kart 8 track is turning heads because of how well it adapts the world of Hyrule from The Legend of Zelda: Ocarina of Time into a raceway. It's based on Nintendo's 3DS remake of the N64 classic rather than the 1998 original.
RiazorMC shared the creation on YouTube, which features different Hyrule sections for each of its laps. In the first section, you start off in Kokiri Forest before moving to Hyrule Field and Gerudo's Fortress. The second lap is the journey to Lake Hylia. Finally, in the third lap, there's a quick stop in Kakariko Village and then ultimately Death Mountain. Fans seem to agree that the course could be better at directing you where to go, but otherwise is impressive.
Here's a look at the Mario Kart 8 fan-made track for Hyrule Field as it appeared in The Legend of Zelda: Ocarina of Time 3D:
RiazorMC was able to accomplish this in Mario Kart 8 with a mod. However, it looks like no one will be able to have access. It's been said that RiazorMC doesn't release their mods, but we can at least admire the work that went into it from afar.
Leave a Reply